Hidden Mountains
December 3, 2009
Hidden Mountains
We are going on a adventure. Somewhere far away. Some place that none of us have been. On our trip we are bringing Lexi, Dylan and Kylie. We are going to Mount Everest tea house. It is located in the Himalaya Mountains in China. We are planning on taking a plane and skydiving out of it above the mountain. We are not going just to have a fun adventure. We are going to look for gold and other expensive materials and most importantly drink some of the best tea in the world. First we have to go shopping and get our supplies. We need LOTS of food and winter gear because I'ts going to be freezing out. So the days go by and we get ready for our adventure. We have all of our supplies and food. Our flight leaves at 9 am tomorrow. So we better get some rest. It's 8 in the morning and were preparing ourselves for the flight. None of us have ever been to Mount Everest so it was a adventure for all of us. We have all been on a plane except Dylan so he was kind of scared. But he got over it by closing his eyes, but for me I've been on a plane six times so nothing was new. We were finally on the plane and on our way to Mount Everest. Pennsylvania to China is a long way so we need to keep ourselves occupied. We did that by playing games and other fun activities. Every time we looked outside of the window the only thing we saw was clouds until 20 hours we finally saw some part of the mountain. Soon we had to get ready and jump out of the plane. We were all scared of heights, especially me. I was so scared but this was a once in a lifetime thing. So we opened the door and on a count of three we all jumped.


After screaming the whole way down in the air we finally made it on the mountain. With the help of our parachutes we made it down safely. It was going to be dark soon so we decided to get some rest. So we found a nice spot and made a camp site. After a long day we decided to go to sleep. After the first night of the mountain we were on our hike to the mountain tea house to get some tea and gold. It was so cold but we had to get used to it because we were going to be here for a while. After five hours of hiking up the mountain we were a quarter of the way there to the famous Mount Everest Tea House. It was getting late so we decided to camp out. It was late out and we had a fire going on. We were telling scary stories until one actually became a reality. Out of nowhere these abominable snowmen started attacking us. They were as white as snow. They were covered in ice. It was as if they had a body suit of ice. They tore down our tents and ate most of the food. We were far away watching helplessly as they did this to us. If we want to survive we need to get to that tea house fast. We were running out of supplies and needed away to get out of here. Lexi was devastated because one of the snowmen took her lucky belt.


After three days of being on the mountain were we so close to being there. We could see the tip of the Tea House. We were so excited because we were so hungry and wanted a real meal that we could of had at home. After walking some more and getting so close Dylan almost fell of the cliff. He was walking and while he was stepping a part of the mountain fell off. He was hanging on by a rock. He was lucky that we came and saved him because if we didn't he would have fell to his death. The mountain was about 60,000 feet high.
After two hours of traveling up the mountain and being so cold. We finally got there! We were all so happy because we accomplished something that we would have never have done in our lives. We walked up the steps of the Mount Everest Tea House and got our tea. It was the best tea we ever have had in our lives. But one thing we didn't get was gold. But I don't think I will ever go on a adventure like this again. It was a great adventure but not for some tea. We were all happy but how were we going to get home?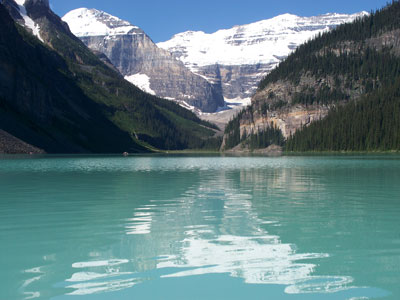 © Matthew S., Sharon, MA