Strive
August 26, 2011
I'm a normal, hard-working human being.

To me, nothing is complete until it's perfect. It is that drive to do my best that pushes me to succeed, and when failure comes, it hurts.

My sophomore year of high school is when I decided I wanted to be the drum major of the marching band for my junior year. To be a leader in the band is something I would cherish for the rest of my life. So I put my entire self to the task, and made band my number one priority.

I made sure my attitude towards everything band-related was pristine; showing up at least fifteen minutes early to rehearsal, keeping the trumpet section in order, and, of course, always being kind to the director and my piers. I wanted to make a name for myself, and not just be a face in the crowd.

I needed help with the conducting portion of the job. This includes learning different patterns of directing the band, along with giving cues for certain sections of the band to play. I went to my friend Mark, the current Drum Major of the band, for help. His instructions prepared me for what I thought would be the best audition I could have possible performed. I was ready. Actually, I was more ready than I should have been.

My initial reaction when I saw that I was not selected was to get out of the school. No one needed to see me at that moment. I'm a normal human being; when failure came, it hurt.

Asking the director why I didn't get the position was the hardest part, because nothing felt like constructive criticism, but rather the opposite. He told me that he had seen a part of myself during the audition that none of the staff saw during the season. It was a cheeky, insolent version of myself that was not fit for the job. I had made myself over confident, and that was my downfall.

I learned a few things as I took went into my junior year. One, I need to be stern in leadership, while kind-hearted at the same time. Two, know the material, but be modest, it will show maturity. And three, no one has ever succeeded by giving up and throwing in the towel. I could have given up. I could have quit band and never shown my face in the program again, but I knew I was more than that. Not quitting made me a better human being. Failure will come, but I matured enough through that experience to never let defeat slow me down. It is the drive to do my best that pushes me to succeed.

I am currently one of the senior Drum Majors for the my high school's marching band.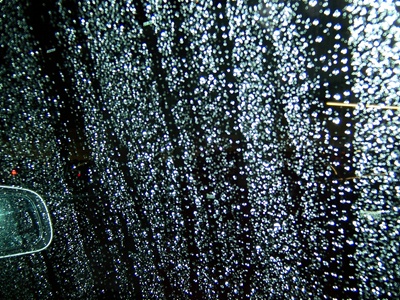 © Jessica L., San Jose, CA