Placing the Pieces Together
January 24, 2011
I may have been born broken, but I grew up placing myself together piece by piece. The back of our burgundy van was packed with blankets, trunks full of clothes, boxed snacks, and my brother and sisters sleepy eyes bundled in their seats."Where are we going, why isn't Dad coming too?" I looked up at Mom for an answer. Her cheeks were glistening and tears were puddling in the crevices of her tired face. She didn't need to speak any words. We arrived in front of a big white building with four rows of windows, and a woman came out to help settle us in. It was late fall, and my pink plaid high tops crumbled the leaves beneath them. I looked wide eyed at the tree above and thought, "I am just like you." I knew that my family tree was losing all its leaves.

I found my high school, Nova, almost three years ago. With four jobs and four kids, my mother's ability to get by took priority over my education. I had to decide to make it my own priority and through Nova I was able to create, structure, and pave my own unique road to learning. I took Women's Seminar, where together we found how to love and celebrate our bodies in a culture that gives us one image of beauty. I grew through activism by breaking social norms that thrive off of racial profiling and narrow expectations of femininity and masculinity, and I found ways to maneuver socially and financially in a patriarchal culture. I chose to break the gender roles assigned to me by not shaving my body, praising rather than hiding my curves, and seeking higher education and knowledge independently rather than staying at home to cook, clean, procreate, and live a life that I felt would not suit me.

I found my passions because I was actually given the opportunities to freely do so. I took a class called Earth Justice and found the crucial importance of sustainability for our worlds future. I designed an ecologically smart apartment building that uses a green-only system, as well as a zine packed full of DIY projects to make out of recycled items. I built myself around a community I made a family out of, and through my classes I developed a love of philosophy that keeps me continually asking questions.

I moved out on my own a year ago. Not because I had to, or got myself into trouble, but because it was time that I started taking care of my mother by taking care of myself. I knew I had hard working hands and legs that moved so I put them to work. I kept a stable job baking 40 hours a week, going to class, paying rent, bills, and made sure there was food in mine and my puppy's belly before we curled up together and fell asleep at night. Without Nova, none of this would have been possible. I was able to shape and balance my school work with my life at home, and finish what needed to get done in both places.

A few years back I walked down the street to the shelter I spent the beginning years of my life in. The front entrance was filled with trees. Big, brown trees full of life and green leaves each filled with experience, wisdom and stories of the roots they grew from. Still like them, my roots shape who I am and will keep me sturdy and grounded in my adventure through life.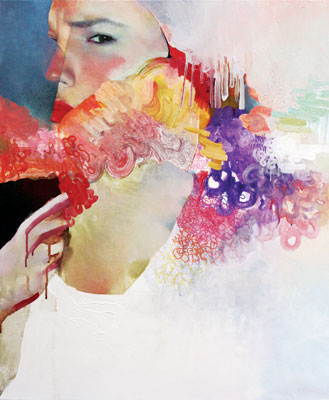 © Winston C., Jamaica Plain, MA