An Old Woman With Crocodile Boots
December 1, 2009
The elevator doors open and an eighty-year-old woman wearing crocodile boots, and a full face of make-up steps out into a five-star restaurant. Ignoring the shocked eyes of her onlookers, she confidently maneuvers her way through the busy tables to the hostess station. Trailing behind her are my mortified parents, who are surprisingly overshadowed by a woman fifty years their senior. This vivacious, self-assured woman is my great-grandmother, Freda Kaigh. Although I was three when she passed away, she has left an imprint on me. Throughout my life, Nanny has been a source of confidence and motivation, inspiring me to accomplish things I never believed I could achieve.
Freda was born in Ukraine and immigrated with her Jewish parents to the United States at the age of three. Within years of her arrival, Freda became the oldest sibling to four brothers. Growing up in the early 1900s, Freda's brothers were favored over her and had more support to continue their education. Her parents ran a small grocery store, and they wanted their children to be even more successful. They encouraged their sons to attend college and were not concerned with their daughter's education. Freda, however, pushed past her brothers and demanded the opportunity to attend college.
After graduating college, Freda worked as a pharmacist in a Philadelphia drug store. She was loved among her customers and formed strong relationships with each of them. During this time, Freda gave birth to two children and, without a husband, supported her family throughout The Great Depression. As her children grew older, she urged them to become lawyers or doctors, even though this was rare for Jews at the time. With her guidance, her son Irving eventually became a doctor, and followed in the footsteps of his mother's success. Freda's daughter Gloria attended college and advocated for people who could not afford prescription medication. Everywhere she went, Freda's demeanor advertised her confidence and she was respected by friends and colleagues alike. She never let society dictate to her how she should behave. Instead, Freda pursued happiness in her own unique way. Freda was so strong-willed that she continued to work until she was forced into a wheelchair at the age of ninety. My grandmother had to take Nanny's license away because she was just too stubborn to stop driving on her own.
Nanny's life story has influenced me to constantly pursue my objectives. Although our lives have been separated by a century, our perspective is parallel. As a single Jewish mother, she endured great difficulties and occasional biased opinions. In my life, Nanny's spirit has inspired me to break down gender barriers. My personal dream is to become a lawyer in a world where women and men are seen as equals. By following her legacy, I will push myself beyond the expectations of others. Even though she passed away when I was only three, Nanny continues to compel me to stretch my arms out and reach for success.
To keep the memory of my great-grandmother alive, I have a shelf dedicated to her in my bedroom. It contains her sunglasses, ring-holder, mother-of-pearl makeup case, and a wooden merry-go-round. These items are a constant reminder of Nanny's life story and serve as daily source of inspiration. I will hopefully pass these items on to my children and raise them as Nanny raised hers. When I turn eighty, maybe I will be the one confidently wearing crocodile boots in an upscale restaurant while turning the heads of shocked onlookers.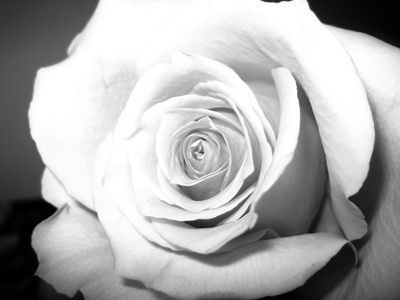 © Kimberly C., Houston, TX