Exeter Summer School
MAG
March 23, 2016
Last summer I attended Exeter Summer School, a program designed for promising kids who wish to broaden their horizons in terms of education and culture. My original reasoning for attending was because my mother had attended when she was my age and enjoyed it, but that is irrelevant. My time at Exeter completely obliterated my perception of the world, and greatly exceeded my expectations of the program.

I came from a large public school in the middle of a small town that has a majority of white inhabitants. Although my background includes a mixture of islander and African, as my father was born and raised in Ghana, my views of the world were constricted and skewed becuase of the homogenous environment I live in. At Exeter, I discovered a wide variety of cultures and peoples such as Native Americans who came from preservations, Italians, Greeks, Zimbabweans, Germans, Brazilians, and Saudi Arabians. Of course, I had never been somewhere with this many cultures in such close proximity all at once; I mean one could think the United Nations would be less diverse. The Jewish, the Muslims, the Christians, the Catholics, they were all my friends. Not once was anyone subject to hatred for their ethnic background or religion and I can truly say I was just not used to that kind of thinking; the kind that allows for people of all backgrounds without even a second thought. This aspect in itself alone, allowing me to learn more about other cultures and ethnicities, made Exeter a great place to be because it equipped me with the skills I need in order to interact with people internationally.

Harkness: a learning method in which students speak of the material learned previously and ask each other questions, while the teacher sits back and listens. This type of socratic seminar learning was helpful in processing and storing information learned at Exeter. The courses I took included criminal justice, genetic engineering, and neuropsychology. Yes, it is expected that attending a program like this one would return home more knowledgable than when they left. It was not expected that I would take in and retain that much information. I acquired information regarding the pGLO gene from jellyfish, as we did an assignment where we DNA spliced and put the gene into E.coli, Edward Snowden, a character in which I did not know much about as his events with the NSA and the Patriot Act were no longer in the limelight, and axons, the part of the neuron that transfers information from the dendrite to the axon terminal. Taking into account that I learned this information over nine months ago, one can assert that the Harkness method was very effective.

Harkness and diversity are important, but something that will carry me through life is the ability to be spontaneuos. From my time at Exeter, with the help of a very accepting environment, I was able to step out of my comfort zone which is a skill that is needed to tackle life itself. With the many outside activities that the program offered, my heart landed on its one act plays. The last time I acted was the sixth grade and I really was not sure if I wanted to do it. Somehow, I ended up in that theatre and when I told the director I was not sure if acting would suit me he just said "try anyways." This may sound a bit cliche, but in my town most people would just say "then go do something else worthwhile." Here I was pushed to my limit, challenged with the task of competing for a spot in the many one act plays. "Bite Me" was absolutely one of the best experiences I have ever had in terms of trying something new. Getting to know another kid who had never really acted as well was great, as we both were tackling a task that was not in our normal routine. The productions success and praise has thus encouraged me to further take on tasks that I am not too familiar with.

Therefore, with it's diversity and unforgettable learning experiences, I score Exeter a 10/10. This is a summer program I would recommend for anyone wanting to explore other cultures and learn something new about themselves and the world around them. My personality and views have since changed post-Exeter and I will forever be grateful for that eight week experience.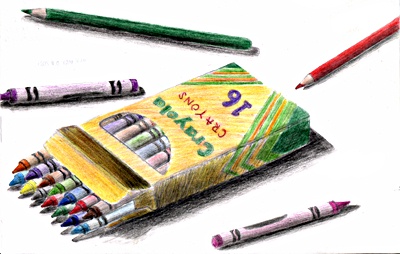 © Dana H., Wichita Falls, TX