Summer Discovery
MAG
June 4, 2015
Los Angeles: Summer is a time for students everywhere to expand their minds and thrive. For me, just like countless other students, summer used to be filled with hours of television and other mindless activities that just made the transition back to school difficult. The summer going into freshman year, however, I decided I wanted to do something that sparked my interest and would benefit my career as a student. After hours of research, I found a group of programs called Summer Discovery. There are locations at college campuses across the country and even in England and Italy, all meant for high school students around the world. Summer Discovery is located at prestigious colleges that a student like myself can only dream about going to, like University of Michigan, Johns Hopkins, and University of Pennsylvania. Summer Discovery gave me an inside look at college life through the eyes of a some of the brightest teenagers across the country.
I flew all the way from my home on the East Coast to beautiful southern California for my Summer Discovery program at the University of California at Los Angeles. Since we were living in the dorms, going to class, and doing whatever we liked, this experience was a practical college simulation. We had many new responsibilities, including not having a parent to remind us to do our homework, and doing our own laundry. I had never done laundry before, but I realized it's not really a big deal. Besides insuring I had clean clothes, I had to keep food in my room for when I missed meals, which was just about every day. Maintaining a neat and tidy room was something that I came to expect of myself because I didn't want to look like a slob. Even though it was never directly expressed, we were constantly being taught maturity and responsibility.
I also learned a lot about other countries. From the moment I stepped into the airport I had already begun to make friends. The people I met during my three weeks at UCLA are now some of my best friends, including two from Lebanon, a country I barely knew existed before. Other students were from Saudi Arabia, Argentina, Italy, France, Columbia, and Spain. It was a real eye-opener to talk to kids from these countries and learn things I had never even thought about. For example, my friend Dalya isn't able to get a driver's license in Saudi Arabia because she's a girl. This was hard for me to believe; of course I knew that women's rights were restricted in some countries, but I had never known someone who experienced this personally.
I was so interested to hear about all the different cultures that I went up to practically every one of the 700 program attendees to ask questions. Another aspect that was really odd to me was that everyone spoke almost perfect English, no matter what country they were from. Before, I didn't know anyone my age who was bilingual, but at Summer Discovery almost everyone spoke three or four languages. My two friends from Lebanon spoke Arabic at home, but in school they spoke both English and French. Another friend from Argentina spoke Spanish, English, Korean, and a little Chinese. These international students seemed so much more accomplished than my friends at home. Meeting students at Summer Discovery was an experience I won't forget.
Summer Discovery was an amazing experience that I hope I can have again. I had an unbelievable summer and for days after I returned I was so upset, wishing I was still there. The amazing staff contributed to the sensational time I had, and I wouldn't trade those three weeks for anything. So, if you are looking for something to do next summer, sign up for a Summer Discovery program. I promise you'll have a summer to remember.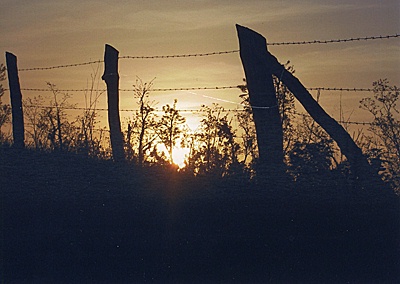 © Michael T., Letart, WV