Young Writers Workshop - Bard College at Simon's Rock in Great Barrington, MA
November 6, 2012
Late this summer, I had the pleasure of attending the Young Writers Workshop at Bard College at Simon's Rock in Great Barrington. (The summer before, I attended Teen Ink's own summer workshop.) The program is application only, but just requires a creative essay and some questions to be answered by a teacher – no creative writing portfolio. The essay was about a time when words held meaning to you (I wrote about reading "A Streetcar Named Desire") and my acceptance email was personalized and discussed my application briefly – very cool. The program had both positives and negatives.
The campus of Bard College at Simon's Rock is gorgeous, but it's definitely a little isolated and very rural. My friends and I hiked out often into the surrounding town (although rules regarding when we could and when we couldn't were very strict), and the walk could take more than fifteen minutes. That being said, once we got there, we were ecstatic. The town is fantastic – lots of cheap places to eat (one restaurant even accommodated our group of 10+!) although the breakfast joints fill up quickly, lots of thrift shopping, and even a cool record shop. On campus, we lived in two buildings, one for girls and one for boys, although there were much fewer boys than girls. The dorms were nice enough – typical college style. Almost everyone had a roommate, one who was deemed "compatible" with you by a survey you filled out before attending. The showers were surprisingly good, the plumbing otherwise solid. It was definitely hot though, so fans were a must-have. The food started out good, but did really deteriorate over the course of the program.
The program wasn't exactly like I was expecting. The kids there were great (on the first day a girl was wearing a shirt that said "Holden Caulfield thinks you're a phony"), but there were a lot of us, I think 80+, so it wasn't like we all became close, and small groups formed. The kids all varied in skill level, genre, and enthusiasm – some kids had a publication history but most didn't, some kids were all poetry others all fiction, and some kids were really obsessed with writing whereas others were trying out something totally new to them (a few, as always is the case with any summer program, were there at the encouragement of their parents rather than their own love of the subject matter). We were divided into small "classes" of about 12 students, which met with one teacher three times a day. In my class, we mostly focused on generating a lot of writing and ideas rather than polishing and improving. Although once a week we had "portfolio day" where we traded pieces we had edited and gave each other feedback, we didn't do any oral work-shopping where one class member read a work aloud and we all gave feedback. Portfolio Day could go well or not-so-well; it all depended on how much work the person with your portfolio put into their critique.
However, I ended up doing a lot of traditional workshopping with my friends after class was over – meeting in one of our dorms and reading our homework-in-progress aloud and getting feedback from the group. These are some of my fondest memories. Sitting in the same room with the same kids every day seems like it could get boring, but we all really did grow close and managed to keep energized. We spent the entire first week writing about ourselves, which was kind of frustrating, but after that we did branch of – I even wrote a sestina! We worked a lot from an anthology of different works, reading everything from Junot Diaz to Samuel Beckett. We also did many two-class activities and some activities with all of the classes.
There were also once-a-week meetings with our teachers. My teacher was totally fantastic, creating a super chill environment and being very frank with us, never condescending or patronizing. He took us all very seriously and was never afraid to joke around or make a sarcastic remark. I always looked forward to meeting with him, and he definitely gave really insightful feedback on my work. He really seemed to enjoy reading it. There were also optional excursions off campus. We did have to pay for these, though, separately from the program's cost. Sign-ups were done alphabetically and then reverse-alphabetically rather than first-come-first-serve, so people in the middle of the alphabet kind of got screwed over a bit, but usually you could get tickets to what you wanted. There were trips to an enormous used bookstore (the book barn – amazing) and to small-scale plays, as well as more large-scale productions of classics. I ended up seeing two Shakespeare plays, King Lear and The Tempest, and I was really, really impressed. They were just stellar and incredibly professional.
We also had student readings once a week, which were pretty good -- everyone was always very enthusiastic. We also had plenty of time to hang out with friends. I became very close with my pals, and we still all keep in touch. We spent a lot of time all over campus, swinging and doing yoga in the grass and just exploring. How much free time you had all depended on how much time you put into your homework, but typically everyone would have at least a couple of hours of leisure. The campus also has an amazing gym, from what I've heard at least, since I never attended it. There's your typical gym equipment plus an indoor pool, and it's quite new.
I think all in all, what you put into this program is what you got out of it. There's not much to prevent you from slacking off if you really want, but you won't get as much out of class. On the other hand, if you put a lot of work in, you're going to get a lot more out of the experience. I'd recommend this program to people looking for a more exploratory summer program, rather than those looking to hone in on a specific skill. You can learn more at http://www.simons-rock.edu/young-writers.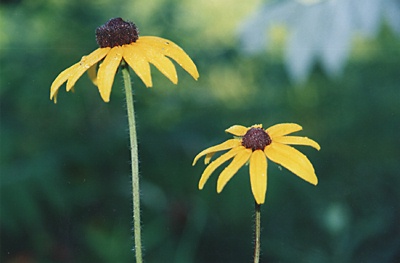 © Allison S., Eau Claire, WI