CupHead
January 25, 2018

Cuphead is a game that brings people into the 1930's and this is a game that has never been done before. This game can be played in many different ways. There are many different ways that this game can be played. There are different levels like air, platform, land and sea. It's a run and gun game so things are going to get crazy. There is a trading shop that people can sell stuff and buy stuff to help more in the bosses fights or normal levels.
It was design by Jared moldenhauer and chad and this game began to be developed in 2010. It was developed and published by studio MDHR. This was studio MDHR first game by a canadian indie game development studio. The Moldenhauer watch 1930 cartoons when they were younger so that gave them a idea on a game. The character cuphead came from a 1936
japanese animation film. They wanted Cuphead to stand tall among the 2D games. When they were creating the game they wanted to add racism into it because in 1930 cartoons there was racism.
Story is that the players fight a series of bosses in order to repay a debt to the devil. Cuphead and Mughead are at the casino there on a winning streak the manager of the casino calls in the devil and makes a deal.The devil says that if you win you get the casino, if you lose i get your souls. So Cuphead rolls a snake eyes and Cuphead and Mugman give up their souls. So they run home and Elder Kettle Gives them a potion to allow them to shot fire blast from their fingers, and so the journey begins.
As people play through the levels they get difficult and crazy. The different levels are air, sea, ground and platform levels with 1930 cartoons playing in the background and met more characters along the way like bosses and allies. I like how this game brought back 2D games because we have not seen them for a long time and that cool that they are back, and hope that
More game companies make them in the future.
In conclusion cuphead is game that is fun to play and it brings something new in the gaming
community. Maybe there will be more games in the future like this and I hope that studio MDHR,
make for games because for their first game it got good reviews.They put a lot of time in this and i hope they to the same for they rest of the games they make. I like this game it has good
story, a good set of characters and nice details. I like the 1930s theme with it. I like new games and new ones that have not be done because it begins new life of video games. I hope that they make a CupHead 2 to continue the story and maybe get new characters and bosses. Or they can make a new story with new characters with a time jump of a few years in the future.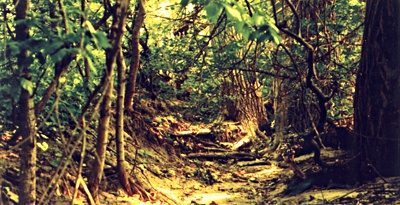 © Dan B., Papillion, NE