Crashlands on Android, iOS, Mac, and Microsoft Windows
MAG
January 4, 2018
"Crashlands" (created by Butterscotch Shenanigans) is a game in which you are a traveling space deliveryman named Flux Dabes, whose spaceship is destroyed by a psychotic alien head named Hewgodooko. Hewgodooko needs the quantum electrodongle that powers your ship to complete his evil plans to conquer the planet you crash-landed on. The game takes you on a journey through the planet of Woanope in order to retrieve the packages that you were supposed to deliver before you were sidetracked by Hewgodooko's attack. Along the way, you form balance between the civilizations of the three sentient species native to Woanope: the Tendraam, the Brubus, and the Polari.

It is no surprise that "Crashlands" is a very funny game, since all its Butterscotch Shenanigans' ancestors are very funny. But the game was created for a reason you wouldn't expect: video game designer Sam Coster was diagnosed with lymphoma (a cancer of the lymph system), and wanted to make good use of his remaining time. He realized that he did not want the game he was then working on to be the "last game I make before I die." This inspired him to focus on "Crashlands." At the time, it was only an idea in its incipient stages. Coster decided it would be the best game he would ever make.

The game starts with you (Flux Dabes) and your robotic friend, Palette Unit number 42, aka "Juicebox" (who is literally shaped like a juice-box), flying through space in the Bureau of Shipping Shipment Ship B.S. S.S. Assess. Suddenly, you phase out of hyperdrive. You try to get the ship going again, but it doesn't work. Out of nowhere, a giant floating head named Hewgodooko appears. He says, "Sorry to pull your little space truck out of space warp like that, but I need a quick space favor!" Your "Crashlands" journey has ups, downs, and lots of running around trying to find items for crafting for hours.

This game has more laughs in it than 300 barrels of 400 monkeys (each). For example, while Hewgodooko is blasting away at your ship to take the quantum electrodongle, Flux asks Juicebox to wait for him while he goes to retrieve his spaceduck spacepies. Yes, Flux is asking where his food is when they are in mortal danger. There is a plant in the game called the "baconweed" that is literally a weed made out of edible bacon. Your journey through the planet of Woanope is long, fun, and provides many laughs to last you for years!
I loved the music and art in this game. The music was made by a two-man band named Fat Bard, which makes unique and beautiful music for other games such as "Narwhal Online," another Butterscotch Shenanigans creation. The music is so catchy that I find myself humming it long after I play! Sam Coster designed the art in the game. It is spectacular, and he obviously put hours of effort into creating every last detail in the game. Sam uses a program called Inkscape to draw into existence one of the most beautiful games I have ever seen.
There isn't anything I would change about "Crashlands." The game has won awards such as the TIME Top 50 Apps in 2016, PAX 10 Official Selection in 2016, Apple Editor's Choice, Google Play Editor's Choice, and TouchArcade Game Of The Week. It was rated 5/5 by TouchArcade who heralded it, "a design masterpiece."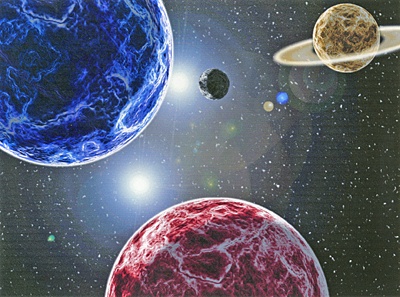 © Alex D., Phoenix, AZ