What Remains of Edith Finch on Playstation 4
December 14, 2017
What Remains of Edith Finch is a phenomenal Playstation 4 Exclusive game and recently liberated the marketplace on Xbox One. The game was constructed by the one and only, Giant Sparrow, and was released on April 25th of 2017. What Remains of Edith Finch sold a little over 95,000 copies it sounds deceiving but it's most definitely not. With most large franchise games peddling millions of copies such as Call of Duty or Grand Theft Auto doesn't reign much room for smaller games. What Remains of Edith Finch unleashes in the beautiful coast of Washington in the first person perspective of Edith Finch Jr. The narration is bold, influential and very important throughout the story. As you begin playing as Edith Finch Jr. you start sauntering through the intricately massive pines and discover a very large, astonishing home. The Finch family is thought to be cursed with death that emerges early in life. For 5 generations one child has survived to have children of their own. Edith is the only remaining member of the Finch family. This original storytelling of What Remains of Edith Finch is revolutionary, whirling the genre on its head.

With over just 2 hours of full gameplay Giant Sparrow doesn't fail to astound the consumer with a not only a sinister but also with the dark past of the Finch family. Presenting itself in a new light, I'm not one to enjoy point and click games, but What Remains of Edith Finch refined my perspective drastically.

Ushering yourself through the quiet dark tunnels and highly detailed house searching for a piece of each family member's past is truly a mind game. From the oldest member of the family to the most recent all die from odd deaths. Some from being pulverized by a dragon slide, or dying in solitary in a bunker after your sister is slaughtered. The use of a strict timeline and well rounded gameplay are unusual for most games. Giant Sparrow integrating a new genre into a game so to speak is unheard of in the gaming world. We stick to a strict mindset of shooters, or adventure genres but What Remains of Edith Finch combines most genres together to make an astounding game.

In Edith's Grandmothers will she left Edith a mysterious key. At 22 weeks pregnant Edith journeys back to the Finch house to grasp more about the life and deaths of the family. She seizes every opportunity to takes notes of everything she discovers to pass it on to her unborn child. Edith perishes at 17 years old because of complications with the birth of her child. In the future her unnamed child returns to the Finch house to leave flowers on his mother's gravestone. I don't particularly like sharing this but I shed a tear near the end of this game. The emotional and stressful trauma each family member experience's can easily be related to by some. Overall I highly recommend this game to anyone that loves a beautiful in depth story.

The narration is key to this story. The smooth and beautiful voice of Valerie Rose Lohman portraying Edith Finch is astonishing. In a point and click game I find it very important to have strong narration and honestly I could easily compare this observation with Telltale's Walking Dead series. The creators integrated beautiful graphics and clean gameplay throughout the game. In designing the game Chris Bell did an astounding job and instead of me rambling about it anymore go venture into What Remains of Edith Finch.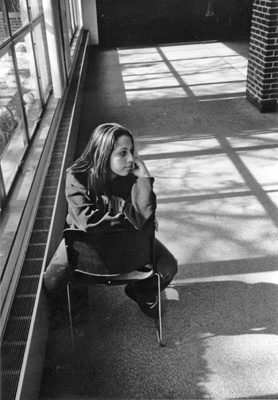 © Leighann E., Westport, MA