Call of Duty WWII on Console
November 26, 2017
Call of Duty has come out with their new game called Call of Duty WWII and fans are going crazy for it. They have a reason to, with astonishing graphics and realistic scenes that make you think you're in the game. This game is about soldiers fighting across Europe against the Nazis. This game is so descriptive with weapons from that era.
When I played this game I felt like I was a part of the game. The graphics were very descriptive with shot wounds and explosions. I didn't notice any glitching between the transitions of weapons. Graphics also showed the detailed damage to buildings and structures caused by explosions and gunshots. The graphics are so detailed that you could see each of the soldier's faces and uniforms.

There are too many different types of weapons from WWII, but one of my favorite ones was the Springfield rifle because it was very accurate and so smooth. There are other weapons than just riffles like submachine guns, shotguns, pistols, and melees. Guns have different scopes that you can choose from with some being used for long range or close range, but I prefer the long range scope because I like to snipe people from far away.

I liked how you could join multiplayer and play with different people and there are different lobbies that you could join like team deathmatch. Team deathmatch where you are put into teams and you battle each other and the team that gets more kills wins. There's also free for all where there are no teams and you can kill anyone. In my opinion, I liked team deathmatch because you get to work as a team and strategize.

Call of Duty has released their best game yet in my opinion, with fantastic graphics and amazing gameplay. It makes you feel like you're in the game. Fans and including me are going crazy over this game and you should too.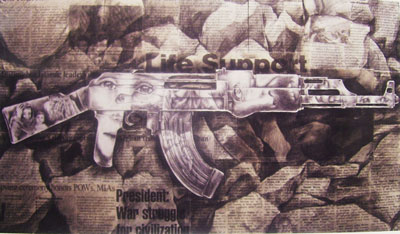 © Claire V., Lubbock, TX