Uncharted 4: A Thief's End on Playstation 4,PC,Xbox
November 26, 2017
Amongst Naughty Dogs The Last of Us and Watch dogs stand the Uncharted Series. The Uncharted Trilogy is a very well rounded game series with a few features. It is best known for its rich story and complex puzzles.

Now with the sequel out, it might as well be known for its graphics. The graphics of Uncharted 4 are good enough to scare big game developing companies such as Bethesda Games. As a consumer, I can easily say that every nook & cranny of the game has a realistic graphical setup. Even area's that most players won't even visit look real, like treasure rooms. There are times when the game does go a bit crazy and glitches out (For example Drake, the main protagonist, runs and the animation doesn't pop up) even though this is rare and most people won't encounter this.

The Story of Uncharted 4 is its actual jewel. The game starts off with protagonists Nathan Drake and his brother Samuel Drake as they surf the seas trying to avoid enemies. This is a very clever way of foreshadowing what will happen halfway through the game. The game leads us around the world from this point. From Puerto Rico to Scotland, and even Madagascar. The main Antagonists of the story are Rafe Adler and Nadine Ross. Rafe is our long-lost partner, and Nadine is the owner of an army. There are some other problems throughout the story too, to spice up the game a bit. The game makes it its mission to give each character a background, even giving us flashbacks to Sam and Drake's childhood.

While these are all very good features, you can't make a great game without its controls and performance. Unlike other uncharted games, A Thief's End focuses more on combat then sneaking. You used to have the ability to go behind a wall and regenerate all your health in a few seconds. Now the enemies go after you, kick you off cliffs, punch you while your healing, and even headshot you (It's rare for games to give the enemies the ability to headshot). It's almost as well conducted as the game's controls. The Ps4 is perfect for the game's system because it's simple and easy to understand. L2 to Aim, R2 to shoot. This makes the consumer enjoy the game much more, knowing that they can trust the game to work well with his or her hands.

In Conclusion, Uncharted 4 is one of those games you buy for fun, and love it at the end. The story is rich, the gameplay is epic, It's just a masterpiece. I'd be lying if I told you its perfect, but it's close.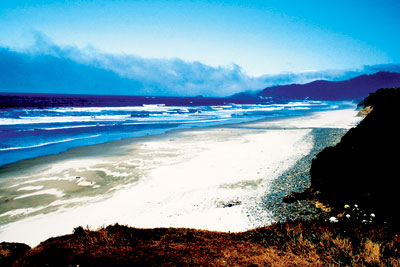 © Kristin R., Los Altos, CA