Clash Royale on Android/iOS
MAG
November 27, 2017
All is serene. Birds chirp in the distance as a stream silently flows across the field. In no more than half a second, chaos ensues. A small group of ugly brutes speedily scamper toward your base. As they edge closer, you send a burning fireball hurtling their way, quickly incinerating the quartet into purple mist. With incredibly competitive, easy-to-learn gameplay, real-time strategy, a card-collecting motif, and a high-octane color scheme, it is no wonder that "Clash Royale" engages millions of players daily.

Rated 86/100 on MetaCritic, "Clash Royale" gives you an eagle's eye view of the battlefield. This allows you to see what the enemy is up to and what troops you have deployed all at once. With the touch of a finger, you can set up a strategic push of your troops or repel your enemies. To play the game, one must build an eight-card deck consisting of any combination of troops, spells, and buildings. If victorious in battle, you receive trophies and chests. Trophies show your level of skill compared to other players. Win enough of these trophies and you can advance to a higher arena, with tougher opponents to face. Chests contain cards and coins that you can use to raise your cards' level. It takes both strategy and levels to overcome your opponent. Lose, however, and your trophy count will drop, eventually putting you up against easier players. You can also join a clan of other players that can donate troops and provide advice for you. It may sound complicated, but as Eli Hodapp from Touch Arcade puts it, "… everything has been simplified and streamlined to a masterful extent." This incredibly competitive, multi-faceted game style is what defines "Clash Royale" at its core.

But the fun doesn't end there. About one or twice every couple of months, a new card is released that alters the game's meta, making sure that you never get tired of playing the same strategy every match. Nearly 80 cards in the game means almost infinite strategies and combinations are possible. Weekly challenges provide you with opportunities to earn coins, gems, and cards, as well as try out new, experimental game modes, such a 2 v 2 match, or receiving a random deck. You can complete quests for a small reward and eventually build up to a bigger reward. "Clash Royale" is an
ever-evolving experience that many simply can't put down.
The graphics of "Clash Royale" are friendly and light-hearted. While Supercell's predecessor, "Clash of Clans" included impish characters that were quite ugly, "Clash Royale" has more friendly, cartoonish characters. While "Clash of Clans" had snarling, drooling beasts, "Clash Royale" has smiling, handsomely animated avatars. Everything from the Knight's face to the wings of the Baby Dragon are shaded and filled in with clear, hydrated colors you'd expect from a high-budget CGI blockbuster. The audio is fresh and crisp, pulling you into the fields and lava pits that fill the game. The background music is rhythmic and bouncy, characterized by both pounding drums and angelic choirs, all perfectly orchestrated to fit the whimsical, wartime theme. Even the smallest actions trigger well characterized bits of sound, such as the war-cry of a Valkyrie as you send her into battle, or the juicy "squish" of a button being pressed.
Such a fantastic game does not come without its downsides, however. A massive game community means a large variety of players. Much higher leveled and skilled players can periodically face you and obliterate you, laughing in your face before leaving. Connection errors are common, and often cost you a match and precious trophies. However, developers of the game have added in a way to mute obnoxious opponents, and it is possible to overcome more experienced players through luck or precise tactics. Any miscellaneous problems concerning other players or overall gameplay can be reported. Frequent updates improve the gameplay, fix bugs, and add to the game's meta through card balancing.

"Clash Royale" is a marvelously chaotic mash-up of open-field battle and real-time gameplay, chock full of shrewd strategy and intense competition. I highly recommend downloading this game off the app store (-it's free!). If you enjoy speedy, second-by-second gaming, this game is definitely for you. All in all, "Clash Royale" is a refreshingly cunning and challenging game for all ages to enjoy.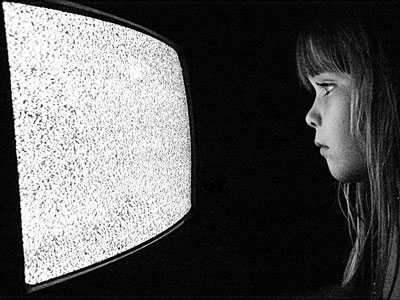 © Candice B., North Port, FL