Need for Speed Most Wanted on Sony
November 16, 2017
The game I have reviewed is a common racing game known to many. I have been waiting to play it for some time, and now is the perfect chance. The game is called "need for speed most wanted. I generally actually liked the game. I reviewed its graphics, storyline, and its controls and its handling.
The graphics of the game are similar to other games. The detail of the car that I drive is greater than anything else off-road. Anything but the car has little detail. The glare of the sun should be reduced because it blinds the driver in races with traffic. The detail of the car you are driving is really good because you can see vibrant colors and glare of how shiny it is. The effect while driving fast is also really good as if you hand feel the wind in your body. I also like the contrast between the color of the other cars and the background so that they are easily spotted.

The storyline is very minimal close to none. The only bit of storyline is at the beginning saying that you must race to become the most wanted by the police. What you have to do to be most wanted is win races, and escape the police if they are chasing you. This game needs more action like taking down cars as a mission.

The controls of the game could not have been better. The controls are really easy to learn. The game has a smooth driving, turns, and drifts which make is easier to race.as you advance you get better cars with better handling and speed.The cars can then be upgraded by winning harder races.

In conclusion, the biggest aspect that could be improved is the storyline. With the exception of that minimal flaw I generally liked the game and thought it was a really good game. I would definitely recommend to everyone this game is kid friendly with nothing bad. I would especially recommend to people who like races and fast cars as it is a good and entertaining game.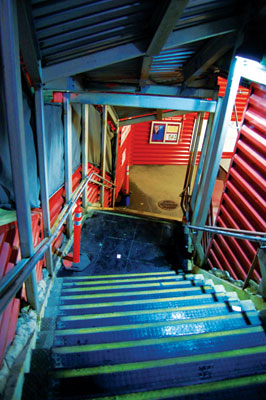 © Karen C., Holbrook, MA