Half-Life on PC Playstation 2
November 14, 2017
The original Half-Life was incredibly influential on both the First-Person-Shooter genre and video games as a whole. Before the development of the game, most first-person-shooters relied on shooting and violence to entertain the player but Half Life changed the entire market with its script-driven plot and environment-enhanced combat which will put you into situations where you have to use your brains to defeat your enemies, not just your guns. But does Half-Life still hold today?

In Half-Life, the player assumes the role of Doctor Gordon Freeman, a scientist at the government-funded Black Mesa Research Facility. During an experiment gone wrong, the scientists unintentionally begin an event that causes alien creatures from another dimension to teleport all across the facility. Doctor Freeman (who'd participated in the experiment) now must fight his way through the alien-infested facility, defeat unearthly monsters and government forces seeking to cover-up the incident, and work with the surviving members of the research team to find a way to end the alien invasion before it grows uncontrollable.

In terms of gameplay, Half-Life was exceptional. The player takes control of Freeman in first-person, having to fight through levels filled with enemy npcs using various weapons found throughout the game including standard modern weapons such as the pistol and shotgun, experimental weaponry from the laboratories such as the Gauss Gun and the Gluon Gun, and of course the series' signature weapon: the crowbar. Unlike most first-person-shooters made at the time, the player can't just blast their way through every situation. In order to survive, they will have to use their wits to solve a puzzle, overcome an obstacle, or defeat an enemy guns aren't enough to beat.

That isn't to say that Half-Life is without its drawbacks. The game's maps can be very large and at times, overwhelming. In both of the times I personally played through the game, I found myself lost and needing to search for a walkthrough online at certain moments but so long as you remember that not every room needs to be searched, you should do just fine.

Overall, Half-Life is a game that I'd recommend to any FPS fan who isn't afraid of getting lost, can tolerate older graphics, and is willing to invest effort into a classic that will give them many hours of fun and leisure. (37 of my own hours at the writing of this review.)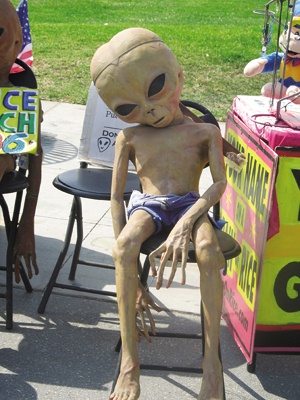 © Brian G., Phoenix, AZ