Super Smash Bros.
MAG
January 7, 2015
Super Smash Bros. has been one of Nintendo's most successful franchises. Masahiro Sakurai clearly had a hit with the series, so he took a bold step by introducing it to handheld. I am happy to report that this game's 3DS version has exceeded my expectations.
The traditional Smash is just as much fun as you remember, with new maps along with some classics. You start off trying to kill enemies and find treasure chests to gain stat boosts and items. Then it comes down to a final battle, which could be anything from a match with 300 percent starting health to a race to the finish.
Customization is better than ever. You can finally make a Mii character, customize the special moves that characters use, and give them equipment to make them stronger, more defensive, or faster. You can unlock these in Smash Run and Trophy Rush, a new mode in which you can spend coins to have a chance at trophies and custom items.
The other modes are neat too. Classic mode has new branching paths, All-Star mode takes you through the years to battle everyone chronologically, and the Home-Run Derby is still an amazing mode. The third-party characters (Mega Man, Pac-Man, Sonic) give a wave of nostalgia, and the obscure characters are really fun to play with.
Its only downside is its weak online multiplayer mode. Local play works fine, but one bad connection and your whole game drops to a single-digit frame rate.
Still, the poor multiplayer shouldn't detract from the best solo experience in Smash history. The Wii-U version may have fun multiplayer, but this is a must-play for any Smash fan.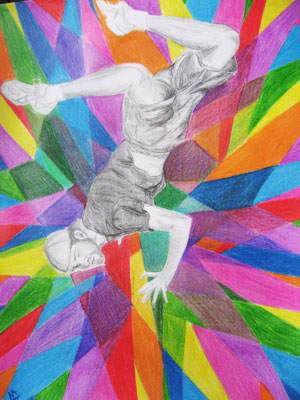 © Carollynn G., Hawthorne, NY