Mad Father
MAG
October 8, 2014
"Mad Father" is a free downloadable game by Japanese developer Sen, of "Miscreant's Room." You play as an 11-year-old girl in northern Germany named Aya Drevis. You know a terrible secret about your father, Alfred – a secret that threatens to end his life and leave you an orphan. How far will you go to save him?

The game style is pixelated and simplistic, though not in a bad way. Most of the horror comes from the game's ambiance – it has a Nazi-esque medical theme – unlike many games developed in the U.S., which rely more on jump-scare tactics and dimly lit maps. Like most games of its kind, "Mad Father" players use arrow keys to move, enter to pick up objects, and shift to equip.

Unlike the style, however, the storyline is extremely complex. On the anniversary of her mother's death, Aya wakes at midnight. After roaming around a few moments, she decides to go back to sleep. Just as she does, however, her father's screams pierce the silent house. Aya goes to look for him – and is attacked.

The game style and controls are simple, but the plot and puzzles are complicated – though not complicated enough that you have to be a genius to solve them. There are four different endings; one can only be unlocked by collecting gems throughout the game.

The balance of jump-scares to storyline tension is not perfect but almost as good as I've ever seen. The stereotype that Japanese developers know horror best is not far from the truth.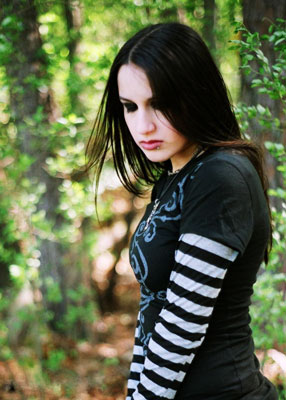 © Rebecca B., Marietta, GA