Hitman Absolution on PC
June 23, 2014
If you have not played a real good game since a long time then you gotta go for Hitman Absolution - a game of immense fun and adventure. A stealth game revolving around an assassin of incredible skills and professionalism, this game gives you elaborate and enjoyable ways of playing the game thoroughly.

The game came out pretty late and made us wait like anything considering its prequel came approximately about 6 years back. Blood money was a blockbuster and so it needs sequel worth it. And Hitman Absolution has proved itself as a great game in many aspects. But many of its features have also succeeded in luring the critics.

The game has 5 difficulties. There are 20 levels with many being segmented which is a commendable change. If you are spotted by an enemy you can handle things by eliminating or subduing witnesses which is a warm welcomed change from Blood Money as in it one mistake ruined the scenario. Target killing is improvised and many levels have multiple targets and multiple ways to eradicate them.

The game is quite different from its prequel in its extensive gameplay. But the basics remain the same. You have variety of ways to take out your target. Agent 47 is the same with a little increased emotional quotient as an effect of the game's storyline. Antiques like signature fiber wire and Silverballs have been preserved. You can either subdue or kill a opponent. Subduing is a better course as it helps you maintain your silent assassin ratings. A better cover taking and blending within the public has been offered. The instinct mode is another feature to love and adore as it make things a little easier and interesting. And most of all I am impressed by the way shooting and its aspects have been enhanced compared to its prequel, point-shooting has been introduced and range of guns is way better though customization has been compromised. Although shooting is not really a very prominent facet of the game as stealth games are solely based on how you manage to finish the mission without falling a pin.

The score/rating system needs renovation as being spotted and killing civilians and non-targets causes considerable loss. Subduing costs little and that "little" can be taken care of by hiding the subdued bodies.

One very bad thing about this game is its problem with the save feature. It has so few checkpoints or to say checkpoints have been poorly placed in the missions. Even at checkpoints certain details fail to be saved like killed guards respawn, bodies vanish and disguises disappear. Though you have extensive toys to play around with, most of these affect score adversely which limits your gaming experience. Apparently the developers overlooked it. People desperate to finish a level with awesome stealth progress have to be extremely patient to wait for things to be favorable.

Even after accounting these little flaws Hitman Absolution is a fantastic game. It offers you a perfect stealth approach to missions and has improvised the earlier gaming experience. I for one would definitely recommend going for it.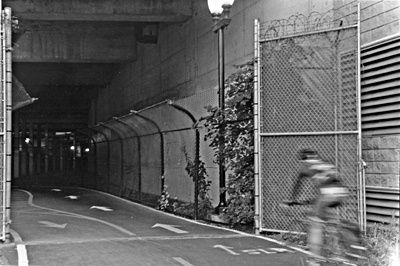 © Claire E., Bethesda, MD