L.A. Noire
MAG
February 11, 2014
It's Los Angeles, 1947 – a city filled with crime where everyone has secrets. And it's up to you to put an end to it. In "L.A. Noire," unlike in most games published by Rockstar Games ("Grand Theft Auto," "Max Payne," "Red Dead"), you are the police officer rather than the criminal. Players are put in the shoes of Cole Phelps, an ex-Marine. As Phelps is promoted through the ranks of the LAPD – Patrol, Traffic, Homicide, Vice, and Arson – his cases get more and more difficult. This single-player crime thriller game is addictively fun.

"L.A. Noire" is not just a point-and-click game like most murder mysteries; however, the controls are fairly easy. You have to find evidence and use it to solve the case, but there is a lot of action as well. Players find themselves engaging in car chases and shootouts in order to apprehend suspects, and can take part in street crimes side plots, where Phelps halts his main investigation to simply take a criminal into custody.

The game also uses a very realistic interrogation system. You must use a combination of evidence, intuition, and common sense to decide whether to doubt suspects, accuse them of lying, or believe them.

The graphics are unbelievable. Presented in film noir style, the name of each case is shown as it begins, like the title of an old movie, and players have the option of playing the game in black-and-white. The sound and the music are great. When Phelps is driving, you can even change his car radio station.

"L.A. Noire" may turn off players who are more sensitive, due to the inclusion of profanity, violence, gore, and some nudity. It's not for younger players. However, this game is very well acclaimed, and is listed as one of the best XBox 360 games of all time on multiple highly respected gaming sites.

The city of Los Angeles in 1947 is excellently portrayed. Everything in the game relates to that time period – Phelps is always wearing a brown suit, and carries a pistol in a visible holster. A few other elements make the game less realistic. Phelps has a new partner for each desk he works, but he operates mostly on his own. He is also forced to examine bodies by himself, without any help from the coroner.
I would recommend "L.A. Noire" to anyone who enjoys action, adventure, and crime games. Its creativity and uniqueness make it extremely enjoyable. Solving crimes will never be more exciting, and it is fun to be the "good guy" for a change.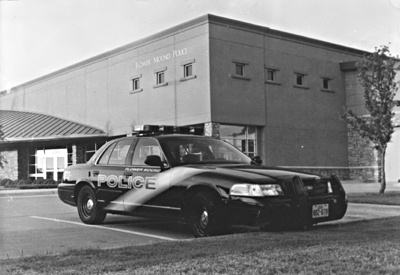 © Garret C., Copper Canyon, TX