Smite
MAG
January 10, 2014
"Smite" is a free multiplayer online battle arena, or MOBA, where players choose characters with unique abilities and duke it out in five-on-five arena-style combat. There are tons of MOBAs out right now, but what sets "Smite" apart from competitors like "League of Legends" or "Defense of the Ancients" is the third-person over-the-shoulder camera view and the set of playable gods from actual mythology. The game features 47 gods from Chinese, Hindu, Greek, Mayan, Roman, and Norse myths. These two features make the game feel very intense and dynamic.
"Smite" is made and owned by Hi-rez Studios, an independent game developer in Georgia, known for its other games, "Global Agenda" and "Tribes Ascend."
The game plays like a typical MOBA: it's divided into three lanes in which you and four other players have to destroy your enemies' structures while protecting your own. There are also jungles, where players will clear camps, and objectives to make their gods stronger. The game has tons of items to buy with in-game currency to increase stats like attack speed, defense, and damage. This gives "Smite" great replay value.
The graphics and overall artwork are awesome; they give very cool depictions of the gods without straying too far from the pantheon. Well-known deities like Thor, Poseidon, and Zeus are easily recognizable. The game also makes lesser-known gods, like Ymir the frost giant, look amazing, which I think encourages players to brush up on their mythology. Content is constantly being added, like reworked maps and even new gods.
"Smite" has a great community; there aren't that many players, so there isn't a lot of insult throwing or flaming. Gamers and even employees from Hi-rez live-stream are available all the time to help promote the game. If you don't want to play casually, you can join a ranked league and fight against serious players. If you're really good, "Smite" has professional teams and a tournament series; the first prize is $3,000. Overall, "Smite" is a welcome addition to the MOBA genre and a pretty great game to play.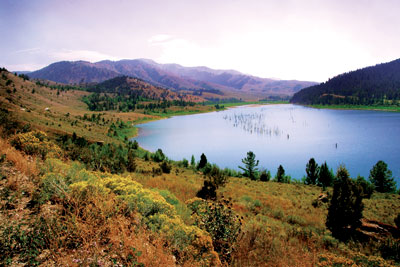 © Matt S., Glastonbury, CT