dragon born DLC
January 18, 2013
I recommend purchasing this DLC for the required 1600 Microsoft points, or $20 dollars. If you're a fan of Fall Out, any of the Mass Effects, and definitely any of the Elder Scrolls, Skyrim and the new Dragonborn DLC is what you want. As Paarthurnax and the Greybears would say, "You are dovahkiin!"
On December 4, 2012, Skyrim developer, Bethesda released the epic Dragonborn DLC. This DLC features more quests, armor, weapons, new locations, another map, and 30+ hours more of gameplay for Microsoft's, Xbox360.

In my personal opinion, Skryim is the best Elder Scroll created. Unlike Oblivion, it allows the gamer to take advantage of changing into a vampire or werewolf with little negative affects.
Due to the add-ons, from the DLC, the gamer is able to have more benefits such as changing their skills, so they don't have to start over and create a new character. However, this only happens after defeating Miraak and having collected all five black books.

A major new location, which is also a new map, is the island, Solstheim. This new island has many locations. To demonstrate the intensity of this new island, which is Solstheim, it is approximately 1/5 the size of Skyrim.

Being on the new island Solstheim, your character can create new armors, weapons, and mine new material. What I think is the strongest type of mineral and gives you a better armor rating after crafting, is the Solsthiem mineral. It looks like blue ice, but it is stronger than Daedric armor. Some insight and advice: be sure to keep the Nordic Pickaxe, because this is the only pickaxe that can mine this mineral.

Besides the main Dragonborn quest added from this DLC and the new minerals and ores added, there are many new side quests. These side quests tend to be in Solstheim. But some can be found in the various cities in Skyrim. There's said to be more than 30 hours of new game play added by purchasing this DLC.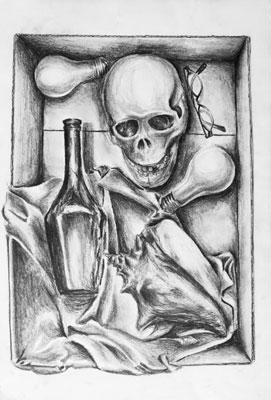 © Karen S., Norwalk, CT