Stranger Things Is a Not-So-Strange Show
April 12, 2018
Stranger Things, a thrilling show about the adventures of a group of kids, is rising to popularity after the release of the second season on Netflix in October of 2017. Taking place in Indiana in 1983, the show follows the mystery of the disappearance of Will Byers, a 12 year old boy, who suddenly vanishes on a bike ride home from his friend's house. Will's friends, Mike, Dustin, and Lucas, are now on a constant search to find their long lost best friend with the help of Will's family and the Hawkins, Indiana Police Chief. While on the search for Will, the recent escape of a government experiment brings sudden trouble to the quiet town of Hawkins. Eleven, the girl who escapes the government's facility, begins to wander around town with hardly any memory and having little to no experience in having contact with the outside world. She wanders throughout town until she finds Will's groups of friends who believe that she must have something to do with Will's disappearance. As reported by Saqib Shah, a member of Engadget, with the show already capturing nearly 15.8 million viewers on Netflix, it is clear that the performances of the child actors are exceptional at their age.
This Netflix original drama stars Millie Bobby Brown, a British actress, who began acting at an early age and immediately received positive feedback from her acting teachers and peers. With already having success in England, Brown moved to Los Angeles to pursue her career as an actress and was instantly booked with roles as minor characters in popular tv shows such as Once Upon a Time and NCIS. As soon as Brown was contacted to play one of the main characters in Stranger Things, she quickly accepted this role without knowing how popular her character and show would become. This widely known show brings young actors such as Gaten Matarazzo, Finn Wolfhard, and Caleb McLaughlin into the spotlight. Although the previously mentioned actors are relatively new to the big world of television, their age certainly does not undermine their talent. Many fans gather together when a new season is released which only proves how the acting and plot of the story is not one to be missed. As stated on Rotten Tomatoes, an American review website for TV shows and Films, there are many who describe Stranger Things as a "culture phenomenon" with its 80's throwback theme and crime related plot. Furthermore, The New York Times has stated that with Stranger Things being a throwback show to the era of neon and rise of pop culture, it not only brings nostalgia to those watching but as well creates a world that a viewer feels a part of. Shah, a member of Engadget, further explains that after the first day the second season of Stranger Things was released, it gathered tens of millions of people watching these episodes in the US alone. With this sort of fan base, there is no doubt that Stranger Things will be a hit in their upcoming Season 3.
With Stranger Things rising into popularity, it is no wonder that this show has an impressive 94% rating on Rotten Tomatoes and an 8.5/10 on IMDb, another website that critiques American film. Stranger Things' unique plot and brilliant acting makes it a distinguished show from others on Netflix and other streaming websites. Shows such as Riverdale and Everything Sucks are additional well-liked shows on Netflix that many other users enjoy if they like Stranger Things. These two alternate shows offer an exciting plot and take on different situations with Riverdale being set in a small quiet town with many secrets, and Everything Sucks being a throwback coming of age show set in the 90's. Although there are those who enjoy other TV shows, fans are currently awaiting a rumored third season and are excited to see what the town of Hawkins, Indiana brings to them. Will peace be restored to Hawkins? One may never know unless they watch the show.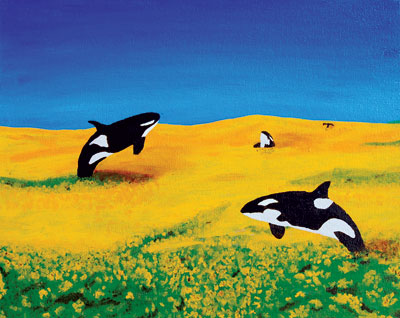 © Bobby C., Hopkinton, MA