A Series of Unfortunate Events
MAG
April 4, 2018
"In a world too often governed by corruption and arrogance, it can be difficult to stay true to one's philosophical and literary principles." This oft-repeated quote represents the main theme of the binge-worthy second season of "A Series of Unfortunate Events." This Netflix Original, based on the book series with the same name, focuses on the three Baudelaire orphans, who continually try to escape the clutches of a madman who is intent on kidnapping them and securing their inheritance.

The plot of the second season plays out much like the first – the Baudelaires are placed in the care of an incompetent guardian who allows Count Olaf, the villain, to get close enough to almost capture the children before they escape again, only to be placed in the care of another guardian. Despite the monotony of the plot, the series is invigorated by incredible performances by all the actors, creative musical numbers and costumes, and constant suspense. Neil Patrick Harris shines as Count Olaf, the man who is evil just because "it's fun." Harris demonstrates his theatrical talents through song and dance. The plot twists and turns like the road at the end of the season, leaving the audience with nonstop cliff-hangers, making this show nearly impossible not to binge.
Despite the allure of the mysterious plot, the show also has important social implications, especially in light of recent events. Violet (Malina Weissman), Klaus (Louis Hynes), and Sunny Baudelaire (Presley Smith) are all incredibly intelligent, whether that be in fixing a broken engine or remembering an important piece of knowledge from a book read long ago. The competence of these children is starkly juxtaposed with the cluelessness of the adults surrounding them. Mr. Poe (K. Todd Freeman), the banker in charge of finding a guardian for the orphans, never believes the children when they talk about Count Olaf, and most other adults refuse to take the children seriously, instead trusting the words of a powerful yet stupid madman, as well as a newspaper that reports false information. In this time of young people organizing and marching for their lives in response to shooting tragedies in this country, the adults' uncaring reactions in this show are glaringly familiar. The children are discredited and forced to look pretty or do chores. The social commentary, strangely reminiscent of the overdramatic portrayals seen in Kurt Vonnegut stories, exaggerates social norms to show how adults often focus on the wrong thing, such as pursuing style/popularity or bureaucracy instead of more noble endeavors, like altruism or justice.

While the catchy theme song repeatedly asks audiences to "look away," you should do anything but for the second season of "A Series of Unfortunate Events." This series is enjoyable and suspenseful while also being thought-provoking.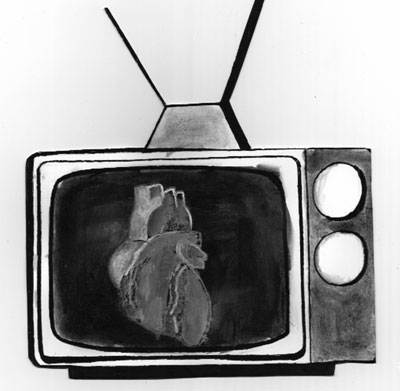 © Brooke S., Indianapolis, IN