Being "Switched At Birth"
March 26, 2018
One day I was watching this show on netflix called "Switched At Birth". I kinda figured what is was about based on the title, but I never got the time to watch the whole show but one day something told me to watch it. As I watched it I sat there and was thinking about if that was my life being switched, missing out on who my real mother is, missing out on everything I could of did with my family.
Two girls name Bay Kennish and Daphne Vasquez discovered that they were switched at birth when one day Bay found out that her blood didn't match either of her parents Kathryn and John Kennish. Daphne lives with her single mother and lost her hearing at an early young age. When the two families found out their daughters were switched they tried to make an agreement that Daphne and her mother Regina would move into the Kennish's guest house, also with Regina's mother Adriana so that the biological family could get to know their daughters.
As Daphne and Regina move into the guest house the two families struggled to learn things about their biological child. Bay grew up in an affluent suburbs and Daphne grew up in working-class areas. It was hard for they Kennish's to talk to Daphne because she was deaf. But she can read lips very well.
It may have been hard for the girls and their families to get long and live together but they never gave up on one another. Bay is driven by a need to find her biological father Angelo Sorrento, who left Regina shortly after Daphne went deaf. That causes a bond between her and Emmett that later becomes an intense romance.
After Daphne and Bay found their dad Angelo, he tried his best to reconnect with them after 15 years of him not being around. When everybody found out that Regina knew the whole time about the switch and kept it from them for 15 years, everybody went crazy.
I can relate so much to this show and I really love watching it only because I can see how it feels to be switched by the hospital and be raised by a different family (strangers). But I wouldn't regret the family I had got switched with because they would raised me to be a beautiful young lady, like Bay and Daphne.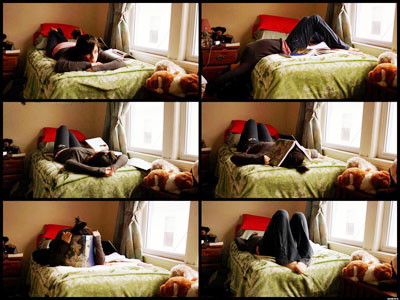 © Ana D., Worcester, MA