Stranger Things 2
March 23, 2018
This Netflix series has become one the most watched television show in history. And I can say after watching this second offering, this has happened with very good reason. This show is not a show. It is a 9 hour movie, ripe with intriguing, charismatic characters, great visual effects, a compelling mystery, and fantastic performances from the entire cast. The standouts were Millie Bobby Brown as Eleven, making her small role feel substantial, Winona Ryder as Joyce Byers, bringing the same lovable craziness that we loved about her, David Harbour as Hopper, capturing the brutal emotional journey his character hoes through, Noah Schnapp as Will Byers, giving a menacing and tremendous performance, fitting into the show's flow even though not really being in in before, and Sean Astin as Bob Newby, who quickly makes me feel for his character with his irresistible charm.
Now, most sequels are not as good as the original, and the same is the case here, but barely. I felt with the inclusion of another episode more than the first, it feels a little episodic. And what would I have done to fix this problem? I would have cut the seventh episode, "The Lost Sister". I must stress this was not the worst episode of all time, and did not detract from my overall enjoyment of this second series. However, when you take a step back, judging all nor 17 episodes, it feels out of place because of it not taking place in the show's hometown of Hawkins, Indiana. This episode had a Brown acting at her best and the arch Eleven has in the episode is nice, but overall, it was just poorly executed. Also, I felt that it was moving a little slow in the beginning of the series to get to the payoff.
But then, what a payoff! The last two episodes were so fantastic that my whole opinion the show changed, discovering the show's overall theme of self discovery, beautifully portrayed with a great script and amazing performances. Overall, this show continues to be the powerhouse it is, with creators, directors, and writers the Duffer Brothers bringing the goods once more and hopefully for years to come.
Lastly, I want to end on this thought. Even though the majority loved this series, I saw a couple critics who did not like it, saying it followed in the tradition of other sequels like Indiana Jones and the Temple of Doom and Return of the Jedi. But isn't it extraordinarily commendable that Netflix has been able to create a television show so amazing that critics are comparing it to film? I think it is, and apparently the rest of the world thinks so too. All in all, I highly suggest you check out this series, which with this new installment, became my favorite television show of all time. And, if I had to give it a grade out of ten, I would give it an eleven.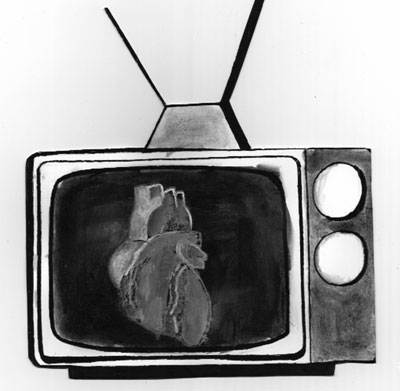 © Brooke S., Indianapolis, IN