This is Us
February 5, 2018
According to Google, the word 'love' means an intense feeling of affection. Love can tear your heart out, or keep it beating.

This is the show that took love to the next level. It's a new kind of love- stardust powdered and beautiful and eternal, even when parts of the heart have broken and fallen. Jack Pearson is the ideal husband- a strong, caring, romantic man who would do anything for his family. "You're not just my great love story, Rebecca. You were my big break."
Is the half glass full? Or half empty? Though this show may be sad, it always turns things around by twisting the story into an everlasting knot of things to laugh about and things to cry about. It's an emotional rollercoaster, but the sturdiest one you'lll ever ride. The story was screwed on, bolt by bolt, until the track was set. "You took the sourest lemon that life has to offer and made something resembling lemonade," Dr. K said, and that inspired the best of the best.
Us. It inspired us. We are able to untie through the story of the life of the Pearson family. It's able to torch us and catch us on fire right along with everyone else, hoping that we will spread it on to fields and fields beyond us.
I don't think I've ever been more touched by a show. It's not a thriller, yet not a huge romance...it's a drama with doors. There's not one entrance, but many. This is Us has made me value family so much more, and treat every moment of my life like its the most important one. Nothing in life is too small to be too big.
Please, please watch this show. It will tug on your heartstrings, yes, but it will also open your eyes to so much more. If only this fandom could be a little bigger, or the word could be spread just a little more, many more people would get to see what we all see. The most creative TV show of all time is on NBC, and waiting for you to watch it. It's worth the time.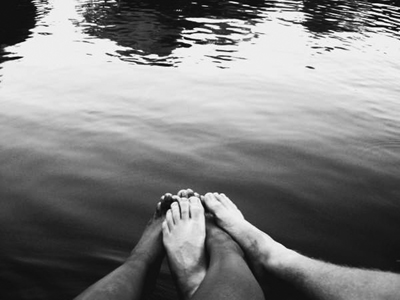 © Michelle W., Ada, MI