Stranger Things
November 27, 2017
Do you want to take a trip through the eerie monstrous 80's nostalgia, or need a new show to binge watch on Netflix? If this applies to you I would suggest taking a look at Netflix's newest show Stranger Things. In this eight part series three close friends Mike Wheeler, Dustin Henderson, Lucas Sinclair, and an eccentric stranger named Eleven, who are interested in Science Fiction and monsters, are devastated to find out that one of their friends (Will Byers) has gone missing unexpectedly. Demogorgon, Government Conspiracies, and the Upside Down are just tiny pieces to solving this massive puzzle.
After the police find a body matching the description of Will, the entire town is convinced he is dead. Wills friends were in disbelief of this possibility. Instead they decide to try and find Will in the most peculiar way possible.Throughout this journey Mike and Eleven begin to catch feelings for one another. These feelings are later locked away after Eleven disappears. Actors Millie Bobby Brown, Finn Wolfhard, Gaten Matarazzo, etc. give this story a whole new light.
Secondary characters such as Nancy Wheeler, Jonathan Byers, and Steve Harrington add onto the action packed yet romantic side of the show. Nancy and Steve had a fling in the beginning of season one. After the disappearance of Nancy's close friend Barb, their relationship began to disintegrate. Over time Nancy and Jonathan built a close relationship since they bonded over trying to find their missing loved ones.
'Stranger Things' is written and produced by the Duffer Brothers. Matt and Ross Duffer were inspired to create 'Stranger Things' by their fascination in science fiction. Authors/ Producers such as Stephen King and Steven Spielberg also were a huge inspiration in the concept of the series. However, in season 1 chapter 7 the episode "The Bathtub" shows Eleven going through an experiment that is far too real. This government experiment is called "The Montauk Project".
In conclusion, 'Stranger Things' is an amazing show and I personally recommend it. The show displays a great side of science fiction along with domestic drama such as minor altercations between Nancy and Steve. Aside of all of these things, 'Stranger Things' teaches viewers how to deal with tragedy and how to never give up.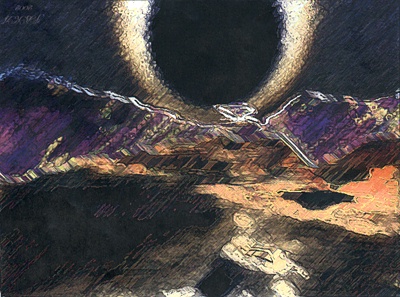 © Jason B., Colorado Springs, CO