Stranger Things
November 25, 2017
Recently, season 2 of the show Stranger Things came out on Netflix. If you search up the show on Google, you can see in the about section that 96% of Google users liked this TV show. However is it really worth your time? In my opinion, it really is.
To start off, I found that the storyline was very interesting.The show may be PG-13 as there is strong language but aside from that, a bit into the first episode, you already have the main conflict, which is one of the characters disappearing without much evidence to run on.The plot almost always kept me thinking about the show and it kept me awake at night for this reason. To add on, it didn't help that there were mysterious tones and moods that further added to my curiosity. I definitely enjoyed the storyline as it always made me want to watch more and that it immediately had a problem and didn't have useless information.
Also, I really liked how the main characters were laid out. For example, in the show I liked how the situation resembled real-life reactions, take for instance the boys' hesitation to trust Eleven and Joyce's reaction to her son's disappearance.I also liked how the show appealed to the audience's feelings, like the display of the characters' emotions allowed me to feel their pain and it brought out empathy within me. Furthermore, I just enjoyed how there were deeper meanings hidden. However, just like anything else, there was a downside that any bad habits shown could have easily rubbed off to my younger brother who was watching with me.
To continue, the secondary characters also affected how I really enjoyed the show. For example, unlike other shows, I enjoyed the fact that the background characters play a role in the plot and have more than just a few lines. To add on to this, they have some form of control on the storyline where they may be able to alter it partially or just influence any decisions the characters could've had in the future. Lastly, the background characters aren't just filler characters whose main purpose is to fill in any small gaps or just show up a few irrelevant times.
In all, the show was very enjoyable for me with the many factors contributing. I had the storyline and the details such as characters that allowed me to be able to distract myself and take some time to just relax. In the end, I will definitely watch any more seasons that are added on in the future, aside from season 2 that already came out.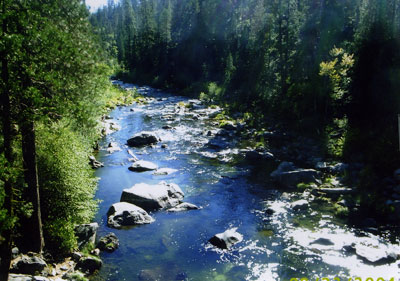 © Laycie C., Stockton, CA