Riverdale
November 24, 2017
Montoya, Emely. "Riverdale", created by Roberto Aguirre-Sacasa, season 1.

Everybody knows Riverdale as a high school setted drama tv series but, it's more than just that. It's a relatable nail biting, emotional roller coaster experience. It has all the typical high school personalities you can think about. They have football loving jocks and songwriters to the sheriff's gay son. They have it all.

The series is mainly about a small town known as Riverdale once innocent and had nothing to hide but, after Jason Blossom's death, there are secrets lurking at every corner. Every episode is left with a monumental cliffhanger. Riverdale is set up in a way that always has a mysterious and dangerous edge. Most of the scenes are dark and don't have a lot of lighting in them. The camera angles are always at point. All if the characters have flaws which make them more realistic and relatable to us as viewers .The series is mostly relatable to high school students. The series is built on the foundational problem of Jason's death and it foreshadows everything leading up to the killers identity.

Archie Andrews (KJ Apa), is the sentimental football jock that loves writing songs and has divorced parents.Betty Cooper (Lili Reinhart), is not far from a good girl with a family whose other daughter, Polly Cooper, is unpredictably pregnant with Jason Blossom's babies. Veronica Lodge (Camila Mendes), is Betty's best friend even though they've been through some rough times and still manage to be best friends. Jughead Jones (Cole Sprouse), is the lone wolf who develops feelings for Betty. Cheryl Blossom (Madelaine Petsch), is Jason's sister, and is constantly feeling haunted by her brothers presence and on top of that is the queen of the cheerleading squad. All these characters are trying to get by each unforeseeable day ahead of them.

Day after day the gang tries to uncover the mystery of Jason's Blossoms death throughout their lives. It all adds up to expose Jason's very own father, Clifford Blossom, annihilated his son in a very egocentric approach. This denouement was very dumbfounding for me. Just the thought of a father killing his son send shivers down my back. Overall I think that this series is prosperous for appropriate ages and on a very personal note I believe this is a great soap opera to watch. It torments my mind. If you're looking for a captivating program to watch when you get bored Riverdale is for you. I guarantee to you that after watching the first episode you won't be able to take your eyes off of that screen.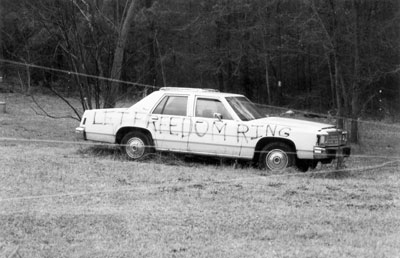 © Shanon G., Elgin, SC