Stranger Things
November 24, 2017
Nothing Stranger than Demodogs

Stranger Things is a show about a group of friends trying to defeat a monster from the mysterious 'Upside Down'. The Upside Down is a alternate dimension that resembles our world, except it's much darker, and colder. Monsters like the 'Demogorgan' and 'Shadow Monster' are the main protagonist. Their sidekicks were later introduced in season two, which was given the nickname 'Demodogs'. The main characters are Will Byers (Noah Schnapp), Micheal Wheeler (Finn Wolfhard), Dustin Henderson (Gaten Matarazzo), Lucas Sinclair (Caleb McLaughlin), and Eleven (Millie Bobby Brown). In season two, another girl was added to the group whose name is Max Mayfield (Sadie Sink). The show takes place in a small town called Hawkins.

In season one, Mike, Will, Lucas, and Dustin are shown as the nerdy kids in their school. After a game of 'Dungeons and Dragons', the gang leaves to go to their homes'. Will suddenly disappears, and everyone is trying to find him. Meanwhile in Hawkins Lab, a girl named Eleven is being experimented on by her 'Papa' who was Dr. Brenner. Eleven's backstory was explained in season two, and she was born with the gift of telekinesis. Along with this power she is able to communicate with other dimensions.In order to leave the lab, she had made the decision to be brave and use her powers to get away. As she goes into the woods, she meets with Mike who helps her and introduces her to his friends. He helps her understand the outside world, and helps her expand her limited vocabulary. She uses her other power to help her friends find Will, and also learns more about herself. Throughout both seasons, each one learns more about each other, and themselves.

The other characters include Nancy Wheeler, Jonathon Byers, and Steve Harrington. In the first season, Steve and Nancy both had feelings for each other and went out. At the time Steve was jealous of Nancy and Jonathan's friendship, so he reacted in a violent way towards Jonathon. As time progresses, Nancy and Jonathan become more aware of what their younger siblings are going through, so they try to help. Steve also tries to help, and he becomes closer to all of them. They helped him become a better person, and not to put an act at school. The two adults that have most of the screen time in the show are Joyce Byers, and Hooper. Hopper is first shown as the stereotypical cop, but when he gets a report about Will missing he goes on a search. He teams up with the group of kids, and learns more about them and the secrets of Hawkins Lab. He learns more about himself, and opens up more. Joyce Byers is the mother of Will. She was the main one, who actually found out where he was. She found a way to communicate with him while he was in the Upside Down using christmas lights. Others thought she was crazy, but it had worked.

Together, everyone had helped to finding Will and finding out the secrets of Hawkins Lab. Eleven uses her powers to save Will, and brings him home to Joyce. But of course their was a twist at the end. Season one ended with a cliffhanger, and that leads to Season two. After Eleven saved Will, everyone thought she had died. Her powers causes her to have nosebleeds, which means she can harm herself if she tries too hard or go over the limits of her power. As Will is saved, the government takes over Hawkins Lab, and Dr. Brenner is killed because he was a evil guy. The government tries to get , information from the kids, and tells them to not tell anyone else. Meanwhile, Eleven was stuck in the Upside Down, but gets out. That's where season two picks off.

In conclusion, I believe this show is a fantastic show for all ages. The show explores friendships, along with discovering more about yourself in hard times. Instead of focusing on the horror, much of it was explored in the relationships that was created. Every kid was able to find out more about themselves through teamwork, and how they can help each other.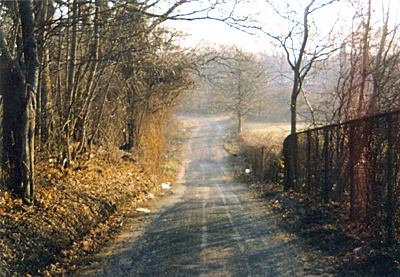 © Cameron C., Milford, CT