Grey's Anatomy
November 17, 2017
Let's talk "Grey's Anatomy", a show that will have you hooked from the beginning. Grey's was created by Shonda Rhimes, who is an American television producer, screenwriter, and author. The first episode aired March 27, 2005 and continues to air now on its fourteenth season every Thursday on the ABC network. Grey's is a drama series with many twists and turns between the lives of every character.

It is based on the lives of a group of good looking doctors in a hospital in Seattle. The doctors begin the series as interns running around trying to earn their spot in the field that they desire as surgeons. Although all the characters are equally as important the series focuses mainly on one character, Meredith Grey. Meredith is the daughter of a very well known surgeon for her medical breakthroughs. Meredith is a woman who wants to figure out what life is about and also inspires to one day fill in the shoes of her mother as a medical genius.

Through her journey she becomes close with the people she works with. In particular Derek Shepherd and Cristina Yang. They both become the two people she trusts the most. Throughout the series Meredith learns valuable lessons in life, good or bad. Now regarding the other surgeons that the show focuses on they all have their own life problems and are on the same boat as Meredith. Many life changing events happen to these surgeons that helped mold the person that they are to this day.

The group of doctors all become in a way important to each other. Whether it be by fights, relationships, family, or losing someone they all loved. Grey's Anatomy is a show that has its characters going through real life situations not only with the surgeons but the patients as well. Situations in which certain viewers can relate to. The patients also play a big role in the lives of the surgeons because of the fact that they get attached to them. Throughout the series you will be watching the group grow from nervous interns into risk taking surgeons. This show is full of laughs, love, conflict, and heartbreak. You'll feel emotions you would've never thought you would feel over fictional characters.

Grey's is by far the best show that I have ever invested my heart into. The show will have you counting down the days until the next episode comes on because of the cliffhangers they end in. The only downside to the show is the songs they play while something heartbreaking has happened. For example the song "Chasing Cars" by Snow Patrol, every time I hear the song I remember something from the show and I hold back my tears. But overall the storyline will have you hooked. So if you like to be able to feel what the characters are going through I highly recommend you start watching Grey's Anatomy as soon as possible.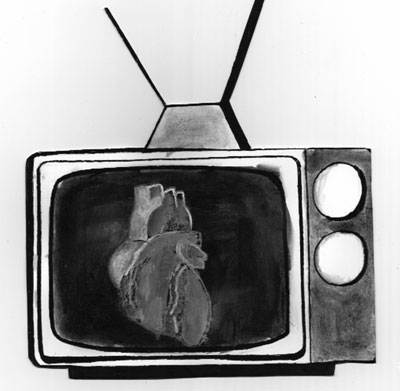 © Brooke S., Indianapolis, IN