Gilmore Girls
November 22, 2017
"I'm just being dramatic. It's what I do," said food-loving, comedic Lorelai Gilmore. She is the co-star in Gilmore Girls, a TV show following the lives of her and her daughter, Lorelai (Rory) Gilmore. The characters are all amazing throughout the show, and they are a joy to watch. Currently airing on the UP channel and Netflix with seven seasons, this is definitely a show worth anyone's time.
One of the phenomenal things about this show is its characters. Lorelai (Lauren Graham) has a joke for everything, from coffee to her family, such as when she says, "I need coffee in an IV." Lane (Keiko Agena) is relatable to many viewers, because she is a rebellious teenager to her religious mother. Sookie (Melissa McCarthy) is an excited chef who uses her natural humor to add to the show. They are all funny and loveable. Rory, however, one of the main characters, is a bit too stuck-up. But, this makes for a dynamic and realistic character. In addition, her friends, family, and the townspeople are all amazing, well thought out, and well played characters.
Another enjoyable thing about Gilmore Girls is that it is a good mother-daughter show. It follows both Rory and Lorelai, making it fun for children and adults. For example, when Dean, Rory's first boyfriend, comes over to Lorelai and Rory's house, viewers get to watch from both perspectives. This makes it relatable for an adult and interesting for a kid or teenager.
Almost everyone else agrees that Gilmore Girls is one of the great shows out there. It has 8.1/10 ratings on Metacritic and IMDb, and a 9/10 on TV. It also got an 88% rating on Rotten Tomatoes. In addition, Gilmore Girls: A Year in the Life was the show with the most "binge-racers", or people that finish the series in the first 24 hours of it coming out. On top of that, according to The Washington Post, season 2 was "pretty much a perfect season of television." That season got a 10/10, which is amazing for any TV show.
Gilmore Girls is funny, clever, and a joy to watch. It will leave you pressing the buttons on your remote to watch just one more episode. And, just like the theme song says, you will follow wherever it leads.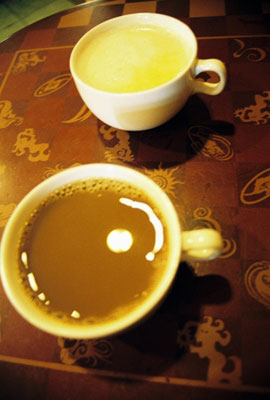 © Jaci S., Duluth, GA