Riverdale
November 16, 2017
A modern day tv show with dramatic teen related scenes within a small town, Riverdale. When I watched the first 48 seconds of this show I was already hook, there was no way I could stop myself from finishing the start of another mysterious season. This show has great actors, a well-developed storyline, and a lot of mysterious scenes.

The story line is very thought out and they actors fit their roles very well. The actors are able to show their emotions very easy and seems very realistic. They pay attention to the details even the makeup when like when Archie stayed up to protecting his dad the next day he had baggy eyes and looked tired. All the actors are really good but the one that's more known is betty cooper's dad (Actor: Lochlyn Munro).

As soon as you start watching one of the episodes in the intro it reminds you what happens in the last episode which I like. In the first episode of season 2 they try to hook the viewer with a something very dramatic and I rather not go into details because I might spoil it for you. But the hook defiantly grabbed my attention head on. Sometimes there are two things happening in one episode which can make it even more dramatic especially later on in the season. Also, the background sounds fit the mood so well that it gets more dramatic and I don't think it can become more dramatic at this point. The producers do a great job transitioning from scene to scene.

They do a great job with the plot of the episodes and the names of characters. Like the South Side Serpents which are in south Riverdale. There are five main families in Riverdale that can all contribute to the suspense about the towns problems. The Blossoms are one of the rich families with a dark background. The Coopers own a newspaper company and Alice Cooper is a little overprotective and kind of the face of the Cooper family. The Lodge family is mischievous, wealthy, and they came from New York and in my opinion, they're slowly taking over Riverdale. The Andrew's are nice people with great morals but Archie might be turning to the dark side. Jughead's dad is the leader of the serpents and is in jail because of the crime in season one.

I'm not a tv show person but Riverdale has changed that about me. Its suspenseful, Jaw dropping, and sometimes relatable. I will defiantly make time to keep watching Riverdale and I can't wait to see what they will do in season three.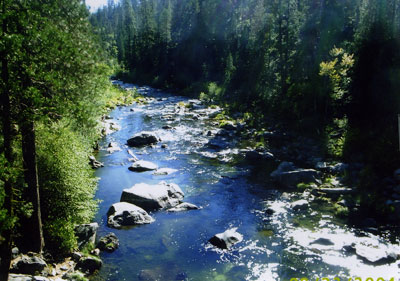 © Laycie C., Stockton, CA