The 100
November 10, 2017
When i hear the title "The 100" I think about 100 aliens taking over the world.Well I admit it's not about aliens and it's a pretty good tv series.A group of 100 teens left stranded on earth by a society that has been living in space for a century.
The earth nuclear armageddon destroy civilization, the only survivors are those on the 12th international space stations in orbit at that time. 4,000 survivors living on a space ark.
The earth's radiation wasn't going to be survivable for another 6 months.The ark's leader send 100 juvenile prisoners down on earth to test its habitability to see if the ground is survivable.
As the 100 is sent down to the ground they discovered that there were people on the ground alive called "Grounders/Tree people". As the grounders find out Sky Crew landed, they go to war for they land.
The Grounders and Sky Crew ended up coming together as one clan and going to war against Mountain Men,who are trying to be able to survive on the ground as well.
Mountain men would use the grounder and sky people to help filter the radiation out from their blood.Just image if our generation was just like the 100.What if we had to go to war just to live on the ground? Some people are losing their family fighting to live on earth.
Innocent lives are being taking because they wanna live on earth,children that doesn't have anything to do with the war or doesn't know what's going on are being killed.For them to go to war to live and survive on the ground is the craziest thing i ever saw.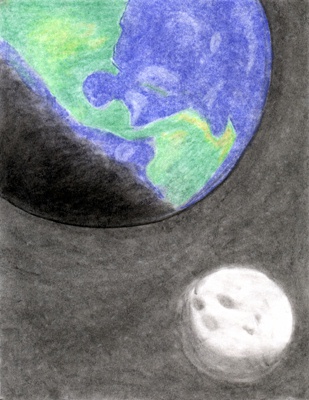 © Bianca C., Phoenix, AZ