Riverdale
October 27, 2017
The Archie Comics have come to life on television, and they are back for Season 2! If you aren't familiar with the Archie Comics, they are a comic series following a teenage boy, Archie Andrews, and his friend, Jughead Jones, Betty Cooper, and Veronica Lodge. The comics were very popular during the Silver Age of Comic books, a period of artistic advancement and commercial success in mainstream American comic books, predominantly those in the superhero genre. Following the Golden Age in the early to mid-1950s, the Silver Age is from 1956 to 1970 and was succeeded by the Bronze and Modern Ages.

The very popular Archie Comics were recently turned into a television show, Riverdale, named after the town featured in the books, in January 2017 on CW. The show is loosely based on the characters from the Archie Comics and follows high school sophomore Archie Andrews, played by KJ Apa, and his aforementioned friends as they navigate the drama in the small town of Riverdale. Narrated by Archies childhood friend Jughead Jones, portrayed by Cole Sprouse, he looks back on the events that perspired in Riverdale, as he is writing a novel about his experiences. In this small-town, lurks a mystery: the recent tragic death of Jason Blossom, the twin brother of the cheerleading captain, Cheryl. Jason had been killed after faking his own death, and his father Clifford Blossom was the one to take the shot. Clifford had been running a drug business that Jason found out about, and after killing Jason, he killed himself. Amidst all the drama, new romance forms between Jughead and Betty, played by Lili Reinhart, however, their relationship looked to be taking a turn for the worse after Jughead had been asked to join the local gang, the South Side Serpents after his father was put in jail. Another relationship is beginning to form between Veronica, portrayed by Camilla Mendes, and Archie, just as Veronica's father is being let out of jail for fraud. After the first season ended with a bang, when Archie's father was shot, fans have been long awaiting its return in early October 2017.

Season two episode one starts with a quick recap of the previous season, we soon see Archie rushing to the hospital with his father, fighting to survive from a gunshot wound in his side. Blood is everywhere as Archie is dragging his father into the hospital. His friends quickly rush to his side to keep him company, and Veronica tries to comfort her new love. Archie helps the sheriff try and find the killer by doing a lineup and telling him everything he knows-or did he? Archie seems to have left out a part of the robbery turned hit and run from the sheriff. Archie confesses to Jughead that the robber put a gun to his head as he didn't do anything to try and help his father. Veronica's father has returned, but he does not receive a loving welcome home from his daughter. After speculation from Veronica, there are theories that he might be behind the shooting after Archie's dad and Veronica's mom had a brief affair. We close the episode with Archie's first love from season 1, Miss. Grundy, has she seems to be pursuing another minor as he takes piano lessons, but once he leaves, she is killed by the same man who tried to kill Archie's father. At this point, it doesn't seem to just be a robbery Jughead and Archie begin to believe that this man is trying to go after everyone that Archie cares about. As soon as Archie's father wakes up after surgery, he vows to do everything that he can to keep his dad safe. This start to the new season was a perfect way to pick up where it left off in season one.

With differing beliefs, on whether or not these timeless characters would be portrayed well on screen, skeptics were proved wrong after the first season. Even though the show didn't have a big following while on air, it gained a lot of traction once it was released on to Netflix. The number of same-day viewers for the Season 2 premiere nearly double the number of viewers for its Season 1 finale, at 2.3 million people. Riverdale has a review of 87% on Rotten Tomatoes and a 7.8/10 on IMDb. The show's narrative allows the audience to feel like they are in Riverdale themselves, and are involved in all the drama and heartbreak that goes along with the town. KJ Apa does a great portrayal of Archie, with Cole Sprouse, Lili Reinhart, and Camilla Mendes alongside him, these timeless characters who have been loved for generations, will be loved for generations to come. The question is: what will happen next in the seemingly innocent town of Riverdale?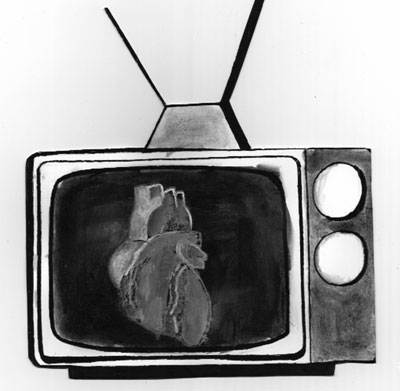 © Brooke S., Indianapolis, IN