How to Save a Life
October 26, 2017
Is there a right way to live? Are you living, or are you just surviving? Is everything in life in black or white? For Meredith Grey, actor Ellen Pompeo simply demonstrates that in both relationships and medicine, there is no definitive response to these overhanging questions. While developing her surgical skills from internship to residency, Meredith suffers tragic and unavoidable events that challenge her abilities to pursue her two true loves; surgery and her husband Derek, also known as McDreamy. Now, this is Meredith's 14th season trying to figure out how to make it in the world in the hit show Grey's Anatomy, aired on ABC 2005-Present day.

Working at the Grey Sloan Memorial hospital, the audience can easily tell that the events that happen to Meredith Grey correlate with her miserable past. Her childhood included a surgical legend of a mother, who believed in neglect as a parenting tactic and a deadbeat father who fled without much thought. This clearly forced Meredith to endure the responsibility of reaching her own level of success. Not only does she compete with the intimidating reputation of her mother, but Meredith must also figure out how to adequately balance her family, friends, and patients, simultaneously. This is unequivocally a hard job when competing with other talented doctors for operating room time and positions of leadership within the hospital. Viewers can observe from watching Meredith undergo the exhausting residency program at Grey Sloan that every decision she makes ultimately defines her as a character. For example, choosing what school her young daughter should attend and debating whether she should administer one or two rounds of epinephrine to her sick patient are practically daily choices Meredith makes. The way she approaches these tasks give a sense of how well she performs as a mother and full time surgeon. In addition, Meredith is working against proving that this tricky balance is possible, despite her mother's failed efforts on the familial side.

Grey's Anatomy will soon be tied with only one other show on ABC for being the longest-running series ever. With fluctuating views over the course of the seasons, people tend to always return to this show. Greys' viewers find it necessary to find out which major character died, what relationship developed, and what problem Meredith and her group of doctor friends are going through in that week's episode. Creator, Shonda Rhimes, includes plenty of drama and many jaw dropping plot twists in this series. This is not the only reason viewers continue to stick around for almost three hundred episodes, but is also responsible for providing television with a show that interconnects surgery with intense emotions. Back when the show first began, media was far lacking this kind of exposure. However, after religiously binge watching the show on Netflix and waiting for each new season to air on ABC, most viewers can actually follow along with the medical terminology and scenarios in Grey's Anatomy. It is interesting that someone can watch this show, then turn off their television having practically learned how to treat N-Stage liver cancer, and how to remove a gallbladder without walking foot in a hospital, right?

So now, one may wonder. What else can possibly happen to Meredith Grey to keep this show going? Hasn't she been through enough? How will she move past all of this? Well, hopefully season fourteen can answer these questions for all passionate fans of Dr.'s Grey, Shepard, Yang, Karev and so many more intriguing characters you will not want to miss.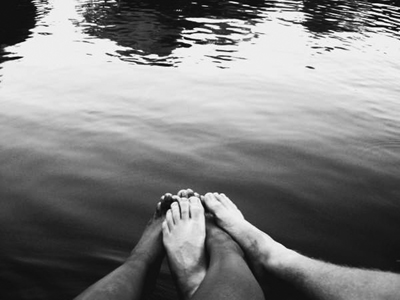 © Michelle W., Ada, MI