Friday Night Lights
June 9, 2017
It is fair to say the heart of Dillon, Texas is football. The NBC TV series, Friday Night Lights, puts football center stage in the energetic town atmosphere of Dillon. The series focuses on the Dillon Panthers' head coach, Eric Taylor (Kyle Chandler), as he strives to balance the paramount high school football team and familial relations. When the Panthers' first string quarterback, Jason Street (Scott Porter), suffers a career-ending spinal injury, the quiet and compassionate sophomore Matt Saracen (Zach Gilford) is thrown into the stressful role as the starting quarterback for the Panthers. Along Matt's journey through high school, he discovers the value of living in the football-focused town of Dillon.

Although the show gained a solid amount of ardent fans following the first two seasons, the series was in danger of cancellation because of the low ratings it received. Revived by DirecTV, Friday Night Lights pleased its viewers with three more dramatic seasons filled with romances, typical high school drama, and of course, more football. The drama also engaged viewers with topics challenging American culture such as racism, drugs, and teen pregnancy.

Despite the fact Friday Night Lights never received high ratings or a significant amount of viewers, the drama earned a handful of fantastic reviews. The New York Times, The Guardian, ESPN Magazine, USA Today and several others all wrote superb reviews. The series was acknowledged as "extraordinary in just about every conceivable way" by Tom Shales of the The Washington Post. Although the show was not the most popular among critics, it had a strong fan base that enjoyed the series throughout the years.

One of the most enjoyable aspects to watch in Friday Night Lights is the source of energy the community cultivates from their football obsession. Even viewers who hate football can find it easy to get entangled with the drama of the town due to the show's flawless production. The players' hard work and determination presents viewers with an irresistible desire for victory as the Panthers pull through despite slim odds. If a story of finding one's self and the challenges faced growing up in a large town are your thing, check out this loveable series on Netflix.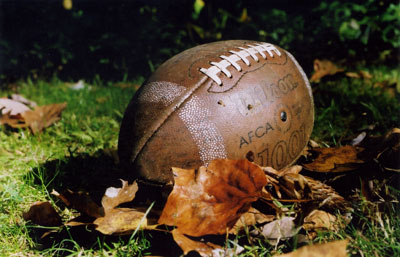 © Michael L., Bethesda, MD