Stranger Things
MAG
October 28, 2016
A boy goes missing. A girl is on the run. Government scientists hide deadly secrets. Netflix's "Stranger Things," directed by Matt and Ross Duffer, is a sci-fi supernatural drama that will keep you on edge from start to finish.
In the fictional town of Hawkins, Indiana, Will Byers (Noah Schnapp) is kidnapped by a mysterious monster that escapes from a secret science laboratory. His mother, Joyce (Winona Ryder), and friends Mike, Dustin, and Lucas (played by Finn Wolfhard, Gaten Matarazzo, and Caleb McLaughlin, respectively) are thrown into a terrifying search in which they find an amazing girl whose telekinetic powers may be able to bring Will back.
Ryder delivers an extraordinary portrayal of Joyce, a divorced mother who would do anything to get her son back, which makes her seem crazy to others. She could have seemed needy and melodramatic, but her actions and motives are completely real to viewers. One of the best performances, however, comes from Millie Bobby Brown as Eleven, the enigmatic, psychokinetic girl who runs away from the lab that exploited her powers for twisted experiments. She is mostly non-verbal, but Brown's expressive face and body language convey the visceral horrors Eleven endured, but never fail to portray her childlike innocence in a way most adult actors would take a lifetime to master.
Set in the early 1980s, "Stranger Things" paints an immersive, realistic picture of a Reagan-era small town. Throughout its eight episodes, there are countless references to pop culture of the time, such as Steven Spielberg and Stephen King. Experienced actors like Ryder and David Harbour (as police Chief Jim Hopper) add realistic drama to this sci-fi tale.
"Stranger Things" has its generous share of gut-wrenching horror and suspense, but the combination of classic 1980s tropes and modern themes comes across as original and authentic. Separated families and outcast children in a close-knit town give the series a poignant, nostalgic, relatable feel.
Even as the first season ends, it leaves unfinished, foreboding plot lines and a lingering suspense that stays with viewers long after.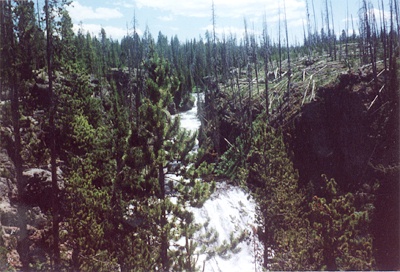 © Josh W., Peoria, AZ