There's Always Money In the Banana Stand
June 8, 2014
In a world FULL of sitcoms and reality television, it is rare for a show to stand out with its own identifiable sense of humor and style of writing. Originally abandoned in 2003 after its third season, Netflix picked up Arrested Development after a 10-year hiatus and released its fourth season in late 2013.

Arrested Development has been nominated 50 times and has won 28 awards. Most notably, Arrested Development won the 2005 Golden Globe for Best Performance by and Actor in a Comedy Television Series.

So what exactly is Arrested Development? It begins with the dysfunctional Bluth family. Originally at the forefront of real estate with the family company, The Bluth Company, they find themselves the subject of an investigation for unknown charges, leaving them penniless with all of their assets frozen. Left with just a fragment of what they once had, the characters move into one of their only remaining possessions, their model home. Meanwhile, their luxury cars are replaced with a stair car and the patriarch and former head of the Bluth Company, George Bluth Senior, is in prison. This leaves the fate of the family to the middle child, Michael Bluth.

George's wife Lucille and their daughter Lindsay, struggle with their newfound lack of wealth and social status and struggle adjusting to middle class life. His eldest son George Oscar Bluth (GOB) is a magician who starts an alliance to get people to start taking magicians seriously – only to be kicked out when he accidentally reveals his own tricks on television. Lindsay's husband, Tobias Funke, previously a psychiatrist, begins to pursue his dream of winning an Oscar. The youngest son, Buster, is in his 30's and still lives at home. Michael, the only rational member of the family is forced to attempt to take care of the family and the business while still staying close with his son, George Michael.

Filled with witty dialogue and catch phrases, watching the show makes you feel like you are always in on the joke. From GOB accidentally giving himself roofies to Lindsay refusing to admit to the family that she has a job, I find that every time I re-watch an episode, I discover new jokes that I hadn't picked up on previously.

It seems hard to find true justification for why I keep watching the show. On the surface, it's about a spoiled, eccentric family but underneath that it embodies the struggle of dealing with those you love that we are all familiar with. Each of the characters is extremely animated and each has his or her own identifiable traits. Individually they seem like outcasts, but together they create the Bluth family, the greatest dysfunctional family in TV history.

While occasionally over-the-top, (one of the sources of its unique humor) Arrested Development has created a sense of community among viewers. Tobias has his own acting fan club and Buster has inspired viewers to create their own "Momma's Boy" costumes for Halloween. Magic and comedy shows in Las Vegas have been performed in tribute to GOB and it is almost impossible to go anywhere without someone claiming "there is always money in the banana," stand calling back to when Michael accidentally burns the $250,000 coating the walls of the family frozen banana stand."

Arrested Development is a laugh-out-loud comedy that combines outstanding performances with a fantastic script to create one of the best sitcoms of our generation.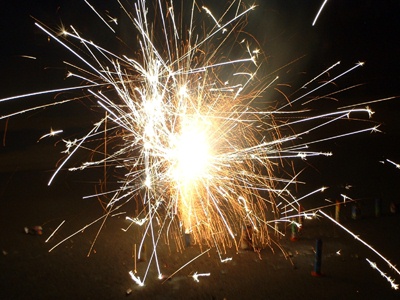 © Kevan B., Beaverton, OR