Twisted
November 1, 2013
There are some friends that we simply grow apart from, but just when you think you'll
always have your best friends, something tears you all apart. It's something that lands
one of them in a juvenile detention center for 5 years, and changes the town forever.
That's the case for Danny Desai, and why he did what he did remains unanswered, but
who had to do with it is the most shocking part of all.
Twisted is an hour long capturing teen mystery show filled with drama and a hint of ro-mance, on its way to season two. It tells the story of 16-year-old Danny, back to his native town of Green Grove, a fictional town located in upstate New York. Danny's charismatic personality and charm instantly made it hard for me to believe that he even committed a crime, let alone murder. But it also begs the question, "Is he really a sociopath as most everyone thinks?" And just as Danny tries to reconnect to his former best friends, socially depressed Jo Masterson, and uber popular Lacey Porter, one of his classmates, Regina Crane, is found dead in her house the morning after her party. The party that Danny just happened to be invited to by her and attended. But that's one murder we know he didn't commit, because he left early after a scuffle with a fellow party-goer, and spent the night reminiscing with Lacey at his house after she dropped Jo off. And not only do we know that Danny didn't do it, but we know that Regina had something to do with his past from a text she sent him after he left her party saying that she knew why he killed his aunt when he was 11. She also had something that caught Danny's attention from the beginning. A ruby necklace that his aunt used to always wear hung around her neck, and was also the only thing missing at the crime scene.
As for why the necklace is so important to the constantly changing plot is one of the questions that are asked in the first few episodes of the series, and the death of Danny's aunt Tara is the biggest question of all as more and more clues were introduced in each episode. While the show's mystery keeps me hooked, the love triangle—correction—the love pentagon, adds extra drama. As Jo begins to trust Danny more and more, she starts to develop feelings for him. She even tells her mother that she loves him, in that way, but Danny sees her as a sister, and pursues after Lacey. Lacey warms up to Jo and Danny slowly but surely, being careful not to be seen with them in public because of her image at school. But when Lacey begins to return her feelings to Danny, Jo has no idea, and her crush turns into something greater. What makes this all more complicated is the fact that Jo's best friend, Rico, has a thing for her, and so does one of the popular boys, Tyler, who seems to have popped up out of nowhere towards the season finale. Tyler is seemingly too charming, and gives me the impression that he has bad intentions for Jo. Love pentagons are always something that keeps us at the edge of our seats!

Also, the show's cast is equally promising. Avan Jogia, who plays Danny Desai, was Beck on Victorious. He also starred in other Nickelodeon shows and movies. Though is current role on Twisted deals with much more serious topics, he nails Danny's character almost perfectly. Maddie Hasson portrays Jo Masterson, and was on Fox's The Finder. At only 18, her acting his raw and believable. Lacey Porter is played by Kylie Bunbury, who was on Disney's Prom in 2011. Her character by far is the most relatable one yet, because of the way she always isn't sure about how she feels, as any other teenager. And I'm not the only one who loves this show—Avan Jogia was nominated for Best T.V. Show Actor on The Teen Choice Awards 2013, along with Maddie Hasson for Best T.V. Show Actress. Twisted is one of the most interesting shows I've come across so far this year, and anyone who enjoys Pretty Little Liars will certainly find this new teen mystery drama pleasurable. It is rated TV-14 due to underage drinking and smoking, and minor language. You have plenty of time to catch up—the show is now officially available on Netflix. Also, tune into ABC Family for the season two premiere in January, and for more updates on Twisted.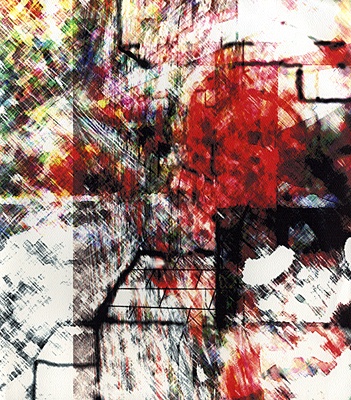 © Preston M., Galesburg, IL