The Walking Dead
May 5, 2013
Life, Love, and Walkers.
AMC's The Walking Dead keeps viewers on the edge of the seats. With a twisting plot that keeps audiences guessing, The Walking Dead is the newest take on life during the zombie apocalypse. Instead of the mundane type of show where the zombies chase humans and there is no chance for the survival of the human race, this show is anything but stereotypical. From the first scene to the black screen of the finale episode, there are no dull moments. Just when everything seems to be peaceful, a herd of walkers (the name for zombies in the show) will come and attack. Full of drama, romance, and slaying zombies, The Walking Dead leaves viewers asking, "What's next?"

Watching main character Rick Grimes (Andrew Lincoln), a police officer, get shot in the first episode catchers the viewer's attention from the get go. Next, Rick wakes up alone in an abandoned hospital after being in a coma due to his gunshot wound. He soon discovers that the world has been taken over by "walkers", or zombies. Rick soon realizes that he must find his wife, Lori (Sarah Wayne Callies), and his young son, Carl (Chandler Riggs); if they are still alive. In pursuit of his family, Rick goes to Atlanta, Georgia, coming into contact with another group of survivors. They band together and continually fight against bands of zombies. Rick goes onward in his search for his family. Will he be reunited with his family? What other struggles must he overcome in order to survive such a difficult time?

Can it possibly be true that there is an original take on the end of the world? The answer is yes! The Walking Dead provides a new, original take on the downfall of the human race. This AMC show is suitable for children thirteen and older, as there is reoccurring violence and occasional zombie scenes that can even make a grown adult shiver. However, it is not just violence on the show. People are forced to deal with the grief of losing loved ones, moving from place to place, and staying alive during a difficult time. They have but one ultimatum: Stand together, or die. Tune in one Sunday night and dive into Rick's world as he watches the end of the world unfold before him. One word of warning: be careful, once you begin watching, you won't be able to stop!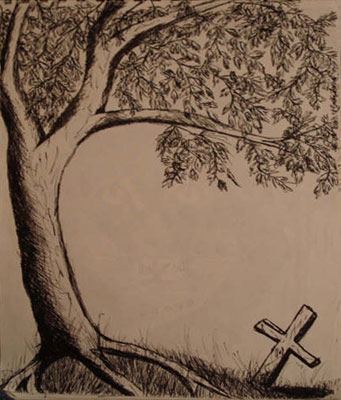 © Courtney K., Bethel Park, PA