Sherlock Season 2 Finale: The Reichenbach Fall
May 23, 2012
There are a lot of words for The Reichenbach Fall, the final episode of BBC's Sherlock that appeared on PBS on May 20. "Fantastic" and "brilliant" fit quite well, but are a bit overused. I prefer the term "emotionally damaging." In a good way, though.
But before reviewing the second season's finale, let me backtrack a bit.
The BAFTA-winning Sherlock is one of the best television dramas to hit the silver screen in recent years. It has accomplished the impossible: another Sherlock Holmes story that appeals both to newcomers and fans of the canon, and has built up an enormous fanbase in Europe and the United States.
Season one of Sherlock re-introduced Sherlock Holmes (Benedict Cumberbatch) and John Watson (Martin Freeman), men of the modern day who maneuver three seemingly impossible cases as the world's only consulting detective and his faithful blogger. Season two follows a similar format as Sherlock and John continue through three more mini-movie length cases; however, the difference here is how the second season is less about the complex workings of Sherlock's mind, and more about the man's rather underdeveloped heart.
Which, unfortunately, the consulting criminal, James Moriarty (Andrew Scott), has promised to burn right out of him. And if there is one thing that can be said for Moriarty, it's that he certainly does deliver…in style.
So he's got it out for Sherlock…perhaps this master plan of his has something to do with robbing the Bank of England, breaking into the Pentonville Prison, and stealing the Crown Jewels. All at the same time. With his smart phone.
Or maybe it has to do with Sherlock's four new neighbors, who are all world-famous assassins. Or perhaps it's kidnapping the ambassador's children with not apparent motive?
With a plan this convoluted, nobody knows what's coming next…including Sherlock Holmes. And if Sherlock Holmes doesn't know, that can only mean one thing: Everybody's screwed.
So what's in it that's emotionally damaging? It's the fact that things start out so well and just slowly get worse. In fact, you sit there just waiting for something—anything at all—to go right. You want Sherlock, for all his arrogance, to come out triumphant. Instead, you watch his world crash and burn as allies turn their backs one by one.
And then there's the last ten minutes… It's impossible to say much here without spoiling the whole thing, but I can pretty much assure that the entire scene was brilliantly written and flawlessly acted. The first time I watched it, it felt like I'd been kicked in the gut. Repeatedly.
In hindsight though, I think I would say that it burned out my heart.
If you haven't watched The Reichenbach Fall, or Sherlock at all for that matter, I don't know why you're still reading this. Go. Now.
As for me and the rest of the fandom, we're counting down the days until Season 3. Welcome to the Sherlock Withdrawal Club. You can grab your shock blanket at the door.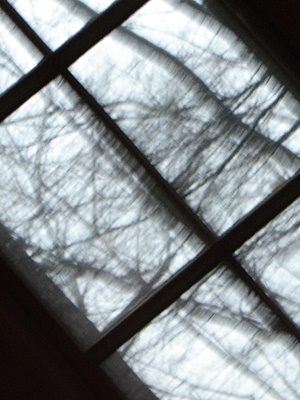 © Claire H., Boxford, MA