ABC's Once Upon a Time now top-rated new fall series
February 3, 2012
Once Upon a Time introduces modern day fictional characters to Disney's classic fairy tale hero's and villains. Edward Kitsis and Adam Horowitz, the storytellers behind both Lost and Tron: Legacy, embrace ABC with a modern fairy tale that alters Disney classics with more adventure, darkness, and magic. The series is both a prime-time soap and romantic comedy with an eventful twist that sends the audience into tweaked Disney fairytales.
The show centers on Emma Swan (Jennifer Morrison) as the action heroine who begins the series as a bail bonds woman who is lured to the sleepy New England town of Storybrooke by her son, Henry (Jared Gilmore). But when the son Emma Swan gave up for adoption ten years ago finds her, she begins experiencing mysterious connections with the townspeople of Storybrooke.
Despite reality, Henry believes his mom is the long lost daughter of Snow White and Prince Charming whose destiny is to save the townsfolk of Storybrooke from a frightening curse that froze them inside our world with no memory of their former fairy tale selves. By restoring the memories of Storybrooke's townspeople, Emma Swan is destined to free them of the curse and send them back to their fairy tale world.
The series includes clips from both Maine's Storybrooke and flashback clips from Disney's Enchanted Forest that reveal the true identities of Storybrooke's townspeople. The town mayor (Lana Parrilla) is the Evil Queen from Disney's Snow White who condemns the curse upon the enchanted characters that sends them "somewhere horrible, absolutely horrible". Snow White (Ginnifer Goodwin) becomes Mary Blanchard in Storybrooke who acts as Henry's school teacher. Mr. Gold (Robert Carlyle) plays the town's pawnbroker and Rumplestiltskin, who causes conflicts between characters during flashbacks to the fairy tale world. Other fairy tale figures including Geppetto, Pinocchio, Jiminy Cricket, Cinderella, and Little Red Riding Hood are introduced to both worlds as a guessing game for viewers.
The series premiered on Sunday October 23rd and emerged with the highest ratings for new dramas introduced this season scoring a 3.9 among viewers between the ages of 18 and 49. Fox's Terra Nova scored only a 3.1 and CBS's Person of Interest also a 3.1. Once Upon a Time totaled 12.8 million viewers, second to Person of Interest which reached 13.3 million. After airing its fourth episode on November 13th, Once Upon a Time became the top-rated new fall series.
ABC's corporate owner, the Walt Disney Company, played family content on Sunday nights for generations, often incorporating the fairy tale world into an ABC episode. Now, the beloved stories we all know are to be told between two worlds: the fantasy world and ours. In order for the townspeople to be restored back to their world and for good to be triumphant over evil, Emma Swan must accept her destiny in an epic battle against the Evil Queen who controls all creatures who abide in Storybrooke.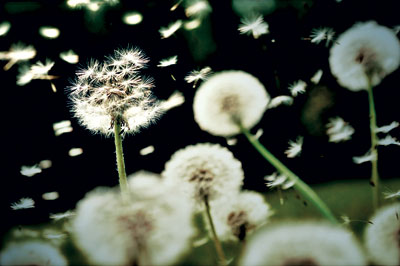 © Haley L., Anchorage, AK