MTV's Jersey Shore
September 12, 2010
We all seem to recognize the cast by their alarmingly orange glows and poofed hair, but is there any doubt that the cast of Jersey Shore sets a less than perfect example for teens everywhere? I will admit that somehow every Thursday night I take part in the ritualized watching of the popular hit show, but as I laugh at Mike "The Situation" ripping off his embellished Ed Hardy t-shirt and pumping his fist into the air, I question the impact that his behavior has on impressionable teens. Characters like "Snooki" and "J-Woww" have created a stereotype for Italian women ever since the premiere of the series, even using their trademark term "guidette" to describe themselves. The show is entertaining and maybe even addicting to some, but problems have seemed to arise from MTV airing a program that is extremely controversial and, to some viewers, offensive.
The main idea of the series developed last year when the first season was filmed in Seaside Heights, New Jersey. Cameras followed around cast members as they spent the summer working and living together at the beach. The reality show caught on quickly and got signed for a second season, which is airing now and takes place in Miami, Florida. Although the show has lost touch with its Jersey roots by relocating, the characters follow the same routine of working together in an ice cream shop followed by drinking for hours upon hours, and ending the night by parading around Miami clubs. Now that the cast is famous from the previous season, the new episodes are crazier than ever before because the cast needs to keep the drama coming in order to maintain the attention and fame. The relationship between characters Sammi and Ronnie has added a new source of drama to the show, creating tension even between the girls in the house. But no matter how wild things get on the Jersey Shore, some teens still put the characters on a pedestal and see them as role models.

One issue that certainly arises from the hit reality show is the influence that the characters have on their viewers, which is primarily teens. High school and college students watch Jersey Shore and think that the behavior displayed on the show is okay to engage in—excessive drinking, tanning, smoking, and reckless behavior are all glamorized by the cast. While browsing the internet recently I even came upon a Jersey Shore drinking game that a few college students created so that, while you are watching the show, you can get drunk just like characters Pauly D and Ronnie. Even the popular saying "GTL" which, according to the cast of Jersey Shore, stands for: gym, tan, and laundry, has become a new catchphrase for some. Just the other day my roommate declared that she was going to "GTL." Jersey Shore seems to be taking over the television scene in a big way, whether we like it or not.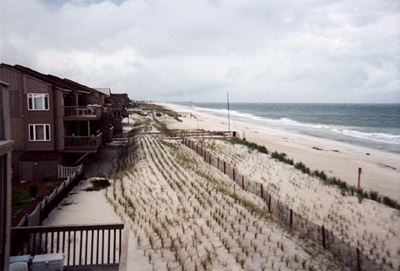 © Matt L., Tornado, WV