Suite Life On Deck: The 3rd Season Begins
July 22, 2010
You probably remember these crazy boys from the hit Disney t.v. show Suite Life of Zack and Cody. Zack and Cody were only young teens then, and living with their mother in a hotel room. They reaked havoc in the Tipton Hotel and had 2 really cool friends: Maddie (candy-counter girl) and London (rich, snotty, clueless girl). But now theyre back in Suite Life on Deck attending school on a boat and living with crazy dorm mates. They've even made some new friends: Woody, Bailey, and many others. Who knew what kind of trouble they'll get into?

Suite Life on Deck is now back with a 3rd season, and won't be leaving Disney anytime soon. The cast is still the same with Phill Lewis, Dylan and Cole Sprouse, and Brenda Song. New people have joined the cast too: Debby Ryan and Doc Shaw. Having aired in 2008, previous seasons have consisted of Cody finally dating Bailey, Zack hitting on girls and coming up with ideas for crazy pranks, and of course many more trips at sea to really cool places all over the world. Now in the 3rd season, things are different for Cody and Bailey (having broken up and all) and Zack realizing that going out with almost all the girls on the boat may have been a bad idea, because eventually he may meet the girl of his dreams. Now pushing almost 60 episodes since it aired, you can't even guess what the twins will be getting into next.

This is definetely one of the shows many kids are watching these days. It's funny and made just for kids. And who can't resist Zach and Cody's cute faces?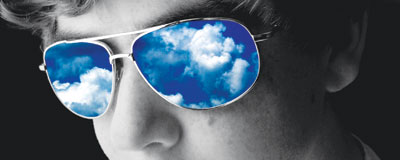 © Joseph B., Mesquite, TX