Best of 2018: Bodyguard
December 19, 2018
As we reach the end of another stressful year, there is no better time to reflect on the best the entertainment industry had to offer in 2018. From films to tv to video games, using a series of articles on different topics I'm going to save you precious binging time by listing the very best of entertainment you missed last year.
To start, let's look at BBC's 'Bodyguard'. I'm sure you've seen the ads calling it the show "everyone's talking about". You should believe it because this is the rare show that fully lives up to its hype. It became the most watched BBC drama of the decade with the finale raking in a whopping 10.4 million viewers. These ratings are certainly deserved because 'Bodyguard' makes for fantastic television. For those of you completely unaware of this gem, here's a quick description: War veteran David Budd is assigned to protect the Home Secretary Julia Montague. Finding himself increasingly at odds with Montague's policies and personality and dealing with physical and psychological scars from his time serving in Afghanistan, volatile Budd is torn between his beliefs and his duty to protect.
Bodyguard is that rare show where all the pieces fall perfectly into place. Jed Mercurio's fantastic writing is strengthened by wonderful performances from the cast and the claustrophobic cinematography from John Lee is the cherry on top. The show deals with the paranoia that is common these days after the recent terror attacks. It cleverly uses this paranoia to constantly keep us on the edge of our seat as a possible terror attack looms over every single scene. This is cleverly established in the opening scene, which without spoiling anything, will push you to the edge of your seat and beyond.
The show only goes from strength to strength after this opening scene, with episodes 2 and 6 undoubtedly being the highlights. Though there is still a lot to love in between. If you have not watched 'Bodyguard' yet, you are doing yourself a disservice. It's on Netflix, so you have no excuses. This winter, treat yourself to 6 hours of relatable characters, shocking twists and nail-biting action. I promise you will not regret it.
Make sure to look out for more in my best of 2018 series. There's still plenty more brilliant entertainment to discuss.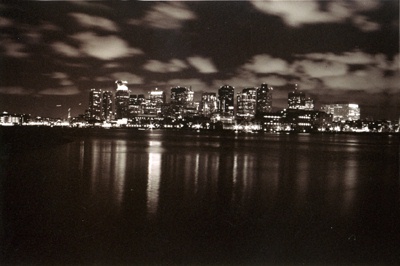 © Hoang P., Rochester, NY