Next To Me by Otto Knows
April 8, 2018
This is a review for a song that I absolutely love and hate at the same time. The song, to me, is about loss and gain. He loses someone close to him and is asking for them to come back to him. The music video shows a little boy and girl hanging out, being separated, then being brought back together. They were separated by a shoji and they weren't allowed to see each other. To combat their loneliness the boy would play with his yoyo, putting on a performance for the girl. The girl would dance on the other side of the shoji, performing with him. After some time passes we see them at their limits with the separation. The boy punches a hole in the shoji and holds hands with the girl. We then see him make more holes and eventually knock down the shoji. He grabs the girls hand and they run away together. At the end of the song we see them in fancy kimonos performing side by side.

If you just listen to the lyrics it tells you parts of the story you don't get if you just look at the video. The boy is told that love isnt real but he finds a girl that he's happy with, that he loves. She then leaves him all alone. He asks if she would come back to him and if she remembers the times they were together.
This song almost makes me cry every time i listen to it because it reminds me of the time I felt like I was losing someone close to me. I was laying down on my bed at night and this song came on. I cried. This song is absolutely beautiful and I would recommend it to anyone.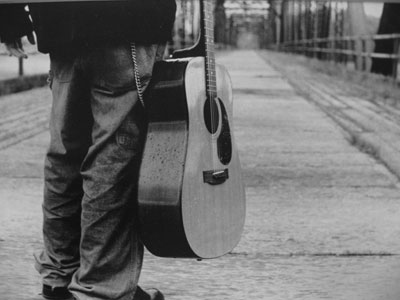 © Bailey M., Eagan, MN