The Trill Of It All by Sam Smith
February 2, 2018
Three years ago Sam Smith published his first album. In the Lonely Hour, his first album, reached number two on the charts and sold over one hundred sixty-six thousand albums in one week. Sam clearly made himself proud. After In the Lonely Hour was released Sam traveled back to his hometown, London, and resumed his regular life. For a few years, Sam lived just like any of us, barely getting noticed by fans. Three years later, in November 2017, Sam finally published another album. Quickly making its way to first place the album is an outrageous hit. The Thrill of it All is diverse in comparison to In the Lonely Hour and it definitely earned its place on the charts.

Arguably the most popular song on his album "Too Good at Goodbyes" is yet another love song. We all know Sam gets his heart broken a lot and "Too Good at Goodbyes" exposes the impact it has had on him. Everytime Sam gets his heartbroken he hurts less and the song reveals that about him. Because he is constantly being heartbroken he has learned to be reluctant to get close to people. On another note, "Too Good at Goodbyes" has a catchy beat that makes you want to dance along. Although, not so much in a happy way, more like you'll want to sway along with his constant sad notes.

When you listen to "Scars" you might want to cry rather than smiling and dancing along. Despite that, the song is still amazing because of the fact that he sings about something that doesn't come up much in his music. In "Scars" he sings about his family and the gratitude he has for his parents. Sam shares how his parents taught him life lessons and supported him when they were battling their own problems. For example, Sam sings "Dear mother how you've come so far, your love has fixed all of our broken hearts", he also says that his mother and father "cleared up his scars". It is a refreshing song that confirms Sam is more than just his broken heart.

Previous to "The Thrill of it All" Sam hasn't released any songs that mention he is gay. In the song "HIM" he defines a "Holy Father" and how he craves to be accepted, almost as if he doesn't want to be a disappointment. Sam sings about how he loves "him" and that he wishes the "Holy Father" would understand. The "Holy Father" stares at Sam, but Sam knows he can't change who he is.

Most of Sam Smith's songs are sad and slow but "Baby, You Make Me Crazy" and "One Last Song" are rather upbeat compared to Sam's past songs. I wouldn't go as far to say that they are as upbeat as "Latch" but the songs are definitely the most cheerful songs on the album. Although "Baby, You Make Me Crazy" doesn't have the happiest meaning, the beat creates a hopeful and overcoming feeling. On the other hand, "One Last Song" has a happier moral. Sam explains that this song is the last he will write for this person because apparently, he has gotten over him. One of the best things about this song is how it shows the amazing height at which Sam can sing.

Sam Smith clearly put his all into this number one album. It revealed that he can sing even better than we thought, and little did we know Sam is even more like us than we thought. We had to wait over two years to hear more of this wonderful artist, but it was definitely worth it. Let's just hope Sam's next album is even better and comes out within the next two years.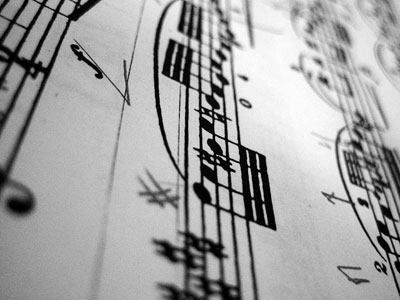 © Kimberly C., Houston, TX