American Teen by Khalid
January 25, 2018
With so many songs revolving around teenage love and heartbreak these days, it can be challenging to find any albums that stand out anymore. That was until nineteen-year-old pop and R&B artist Khalid, began putting a new spin on the love ballads.
Ever since releasing his first hit single "Location", the young performer very quickly entered the world of stardom. Effortlessly selling out every venue on his tour that consisted of 21 cities early last year, Khalid went on to release his debut album "American Teen". In no time, it was topping charts not only in the country but around the world. When asked about the album in an interview with "Entertainment Weekly", he described it as a "compilation of his youth". Most of the songs are catchy and upbeat but one thing that can't be missed is the lonely undertone. "American Teen", "Coaster", and "8TEEN" are a few of my many favorites that give messages teens can relate to.

The title soundtrack "American Teen", is also the album opener. It begins with a beeping alarm and the sound of drums. Immediately the song jumps into a world of risk taking and future planning as adolescents try to find their way through growing up in America. "We don't always say what we mean" and "I've been waiting all year/To get the hell up out of here", are just a few of the lyrics that speak to the young generation. Being placed in the beginning, it sets a mood for the rest of the album.

Another song that really stands out to me on the album is "Coaster". It is unique because Khalid believes it has his best written lines. One of them includes, "Moving on seems harder to do when the one that you love moves faster than you." Unlike most of the faster paced, upbeat tracks, it's slow and carries more sadness. The young artist sings about a past relationship that, as the listener can tell, didn't work out.

Lastly, the anthem "8TEEN" is one that sets a generational feeling, all while being full of rhythm. Topics like drugs, living with parents, and being in love are the main centerpieces. Inspired by a night of teenage recklessness, it talks about being in the moment in that stage of life. "Let's do all the stupid s*** that young kids do" is just one line that Khalid belts out as he seems to perfectly sum up everything going on in the life of a typical minor. To finish the song, the singer goes on to state the sad truth about growing up; lots of relationships and friendships don't follow after high school.

There are many head bangers on this album: "American Teen", "Coaster", and "8TEEN" are just a few of my favorites. Tracks like these three are exactly what boosted the nineteen-year-old to fame. The perfect mix of quick and slow songs is what flawlessly ties the album together. He knows how to tell a good story that today's youth can relate to while never failing to show emotion. If "American Teen" was Khalid's debut release, I can't wait to see what he's got planned for the future.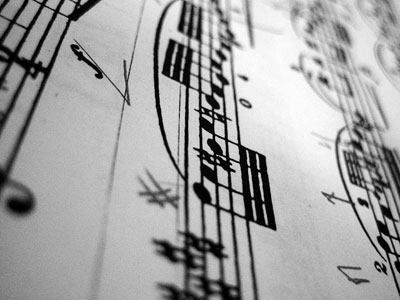 © Kimberly C., Houston, TX