The Rock Star Feeling by Apollo's Dive
April 11, 2012
That Rock Star Feeling

Have you ever dreamed of being famous? Wanting to feel that spotlight on you as a crowd cheered your name? Well, this is the dream of Apollo's Dive, a band formed as a group of friends right here in Saugerties, New York. They are a home-grown band practicing in a basement, waiting for their chance to share their music with the world. They are a melodic-metalcore band. However, do not let the title turn you off. They have something for everybody in each song. There are melodic, perfect vocals that tell such a story with every note and guitarists whose hands move so fast, but produce such a wonderful sound that fits perfectly with the meaning of every song. The band and instruments all clash together in a way that is an admirable thing to see and hear. They snatch your eyes with their hyper charisma on stage and steal your ears with their different yet fitting sound. They are a band that will definitely make you a fan.
If you want to know more about this band or listen to their music. Check out their facebook page!!!!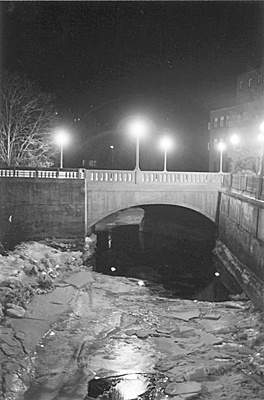 © Peter G., Glenburn, ME